In search or the fading Paradise: Maldives, Lakshadweep, Andaman Islands of Fiji?
I have always dreamed of finding an island, a place to live on under palm tree, with warm sea and pristine secluded beach just for me. Sound easy, but try to find one, where staying a while would not cost my family a fortune.  Would you like to find such an island too? Follow my search and see if I found the one.
I started travelling after Berlin Wall felt and us, people of countries in central Europe, gained freedom to travel. There was freedom, but no cash. In the middle of nineties, the average monthly salary in my home Slovakia was a bit more than 100$ a month. Return flight ticket to Africa costed as much as half year salary. So we went on hitchhiking and backpacking with 10$ a day budget. Those times were beautiful.
So where is the paradise island that will not exhaust your budget? Maldives, Lakshadweep or Andamans?
In recent years, we had the honor and the pleasure with my wife, to visit a few archipelagos, that fall under the "Paradise Islands" category definition. Let me compare the Maldives, the Lakshadweep ( Laccadives  ) and the Andaman Islands today, and tell you, which are the advantages of each archipelago, best time to visit, cost, etc.
(If you are from US, New Zealand or Australia, Fiji is the obvious candidate for you, but for us Europeans, Fiji is a bit too far.)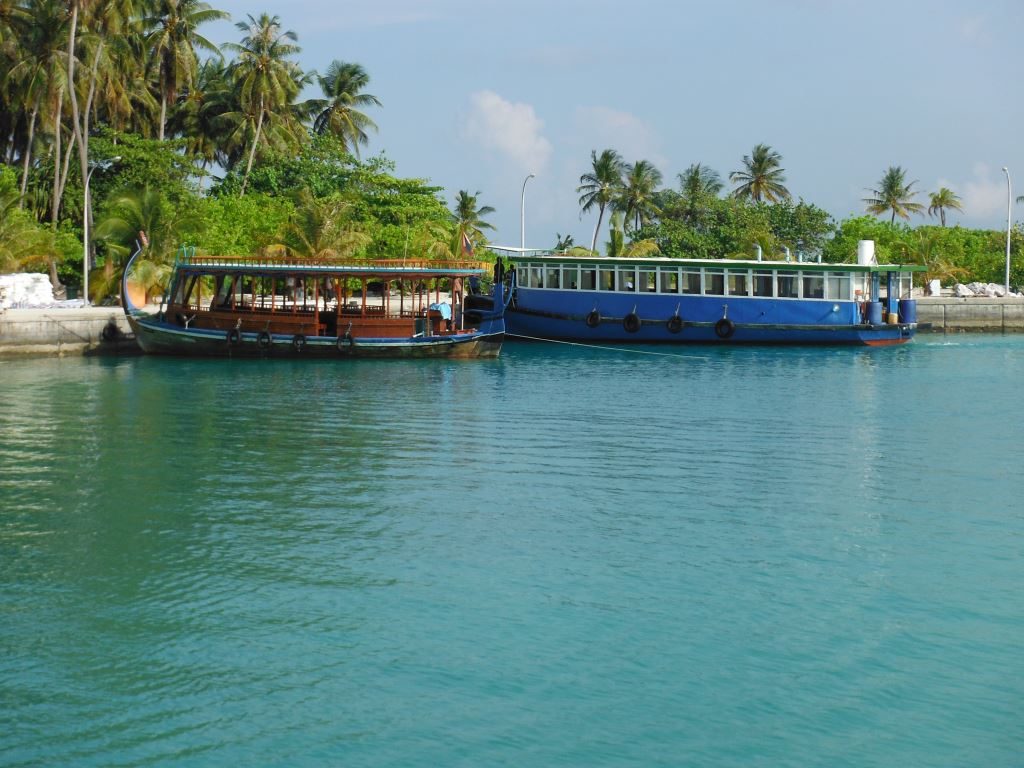 Maldives cheaper transport thank to network of government ferries
Maldives vs. Andaman or Lakshadweep
Maldives Advantages: They are near and have a great underwater world
Maldives Disadvantages: Maldives islets are small and a little boring, dull
The best advantage Maldives compared to the other two is their easy reach-ability. Direct flights from Dubai and other Gulf airports, as well as from most European capitals mean, that with one transfer maximum, you reach paradise of Maldives within a few hours. Of course, in those few hours you are only on Hulhule, the main "airstrip" island, from where you have to continue further. In any case, the Maldives are most accessible, not being geographically close to Europe, but also time-wise and in terms of the cost of traveling there. You can choose Maldives to relax for a week and you will spend minimum time traveling and maximum time enjoying. Great.
Maldives and its fantastic underwater life
The Maldives have a fantastic underwater life. Perhaps the most developed is the southern Ari Atoll, which attracts large number of visitors. And rightfully so: you have the best chance to meet and swim with the Whale Sharks here. And you do not even have to be a diver. You can admire Maldives marine life only with your snorkel.
If diver you are not (as Mr. Yoda would phrase it) and you stay on one small islet, Maldives can get boring after a few days. No surprise, besides the sand, palm and the sea, there is nothing else. Jump on a local boat and hop between the islands the atoll you are staying on.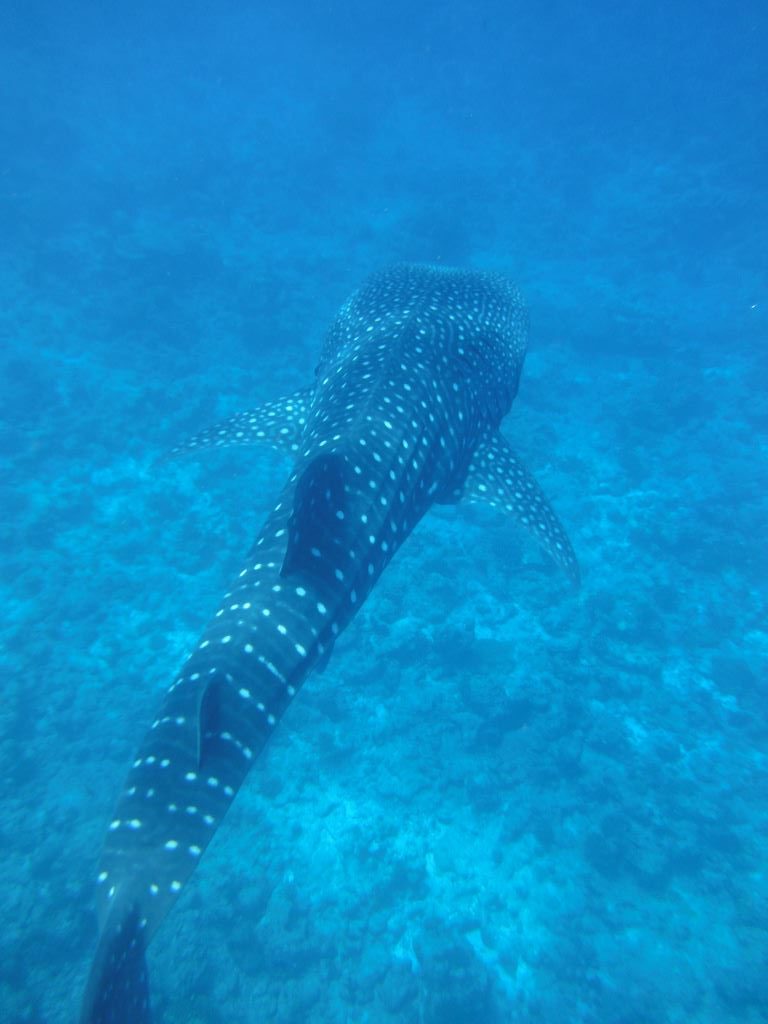 Whale shark, Maldives, Ari Atol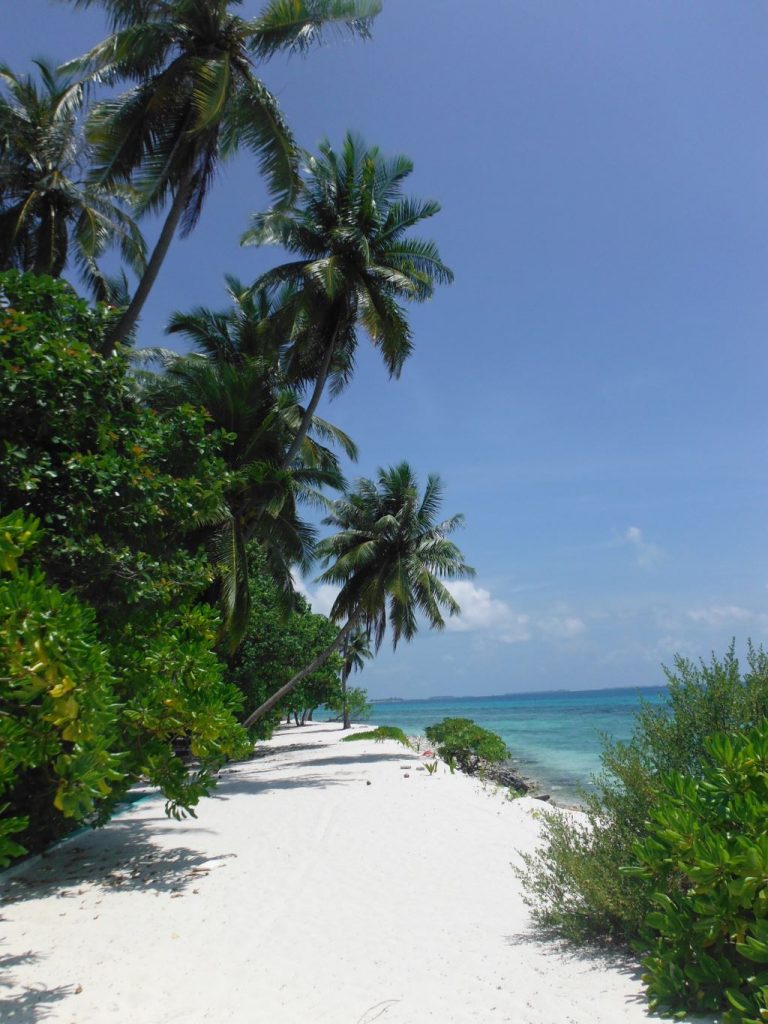 Maldives Dhigurah Island
Maldives public transport and private accommodation
Tectonic change rocked Maldives less then 10 years ago and opened Maldives for individual tourism. 2 things happened simultaneously. Previously tourists were limited to visit the "tourist islands" only and the islands inhabited by locals were taboo. This is the first thing that has changed. You are free now to visit them all.
Public transport
At the same time, Maldivians have established regular public transport, both among atolls and the capital and within atolls. This is how tourism has begun to develop outside of large resorts, and today almost every island has one or two places where you can spend the night, some islands have five or even more. Competition appeared. A visit to Maldives is no longer limited to tour operator arranged week in the 5 ***** resort. You are free to visit the archipelago and you can do so with a modest budget.
In the Maldives, a couple sharing a double room, can get by with 40 Euro per person budget. While staying on Maldives is now 50% cheaper than 10 year ago, my search for affordable paradise goes on …
For a handful of specific tips how to arrange one week Maldives holiday starting from 679 Euro, click here: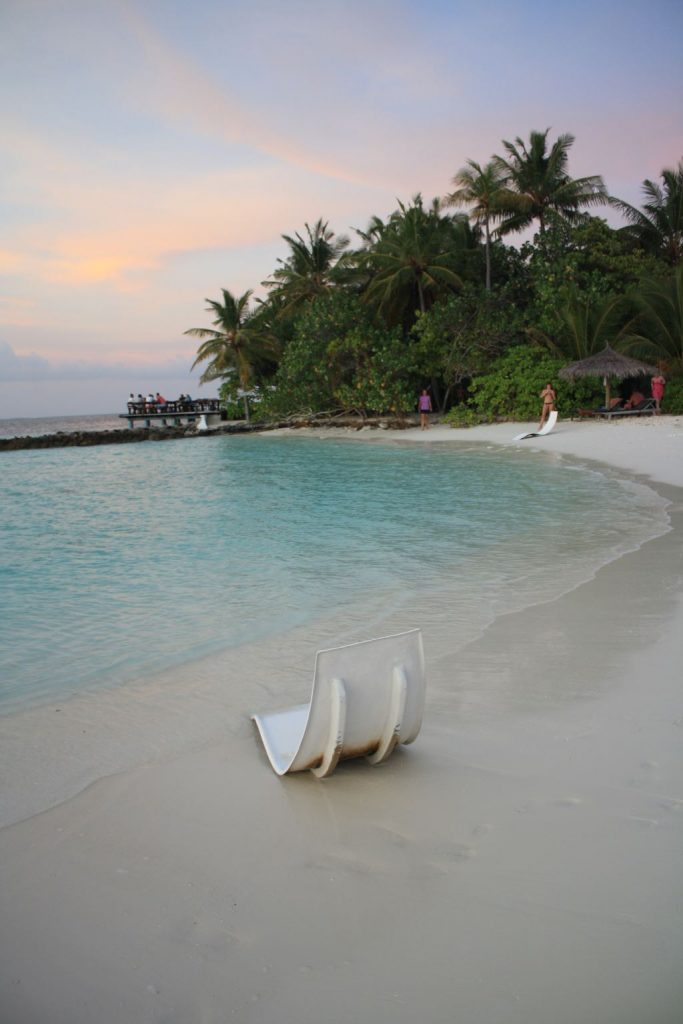 Maldives Villingilivaru island
Lakshadweep ( Laccadives or Laccadive islands) compared vs. Andamans or Maldives
Lakshadweep Advantages: Great underwater world and the feeling that you are somewhere where none of your friends have ever been
Lakshadweep Disadvantages: bureaucratic, difficult to get there, the most expensive of the trio of the Indian ocean archipelagos
Although the Laccadive islands are geographically closest to Europe or Middle East, they can not be reached as easily as Maldives. Even getting to geographically much more remote Andaman Islands is way easier, than getting to Lakshadweep. The visit of one Lakshadweep island is rather expensive. Moreover, option to visit more Lakshadweep islands is hindered by very limited possibility of moving from one island to the other. Such free island hoping, while easy today in the Maldives or the Andamans, is quite complicated on Lakshadweep. I would definitely recommend to visit Lakshadweep, however, not as a separate destination, rather as a small 3-4 days side-trip, from amazing Indian state of Kerala.
To visit Lakshadweep,
you first have to go to Kochi, in Indian state of Kerala. Here, you will find a state monopoly agency, that organizes excursions and grants Lakshadweep entry permits. "Society for Promotion of Nature Tourism and Sports" (in short SPORTS, or also called Lakshadweep Tourism)  is small, messy office in the port, with 4 employees and  lots of papers. Well typical Indian office. SPORTS will book your boat, accommodation and entry permission. You can also contact them in advance, of course, but email communication with SPORTS is poor, phone call even poorer. Moreover, you need to get a permit stamp that is a license to enter the Lakshadweep, thus you hardly can avoid a personal meeting with them. In any case both flights and boats are departing from Kochi, so you will be passing by anyway. If you want to go to Lakshadweep islands, I would recommend that you prepare well in advance. Explore the boats timetable or flight availability to Agatti Island and check the government approved accommodation options. Armed with information and your idea what island to visit and when, bring cash and knock on the door of the agency in Kochi. You will get everything done right on the spot.
Tip for a trip: unforgettable island of Minicoy.
My favorite and one of the largest island of Lakshadweep is Minicoy. Check it out on Google maps. For me it was love at first Google maps sight. 🙂 Look at Minicoy through satellite photos and you will fall in love too. The only way to Minicoy is by ship. Journey from Kochi takes 18 hours if you are lucky. The boats between Kochi - Minicoy runs 1-2 times a week. At the northern end of the island is the only accommodation, nice but modest "Swaying palms" resort. At the southern end of the island is an amazing and completely authentic island village. Inhabited by people of Maldives origin, it has a unique culture, habits and even different alphabet. The lagoon by Minicoy is so huge, that you can snorkel there endlessly, at the northern tip of the island you will encounter huge manta rays and by the west shore, you will admire a wrecked ship. The wreck is near the shore in quite a shallow waters, so even if you are not a diver, you will see it while snorkeling too. How to organize a wow trip to Minicoy and to Lakshadweep in general, you can read in more details here: tips-and-recommendations/trip-to-lakshadweep/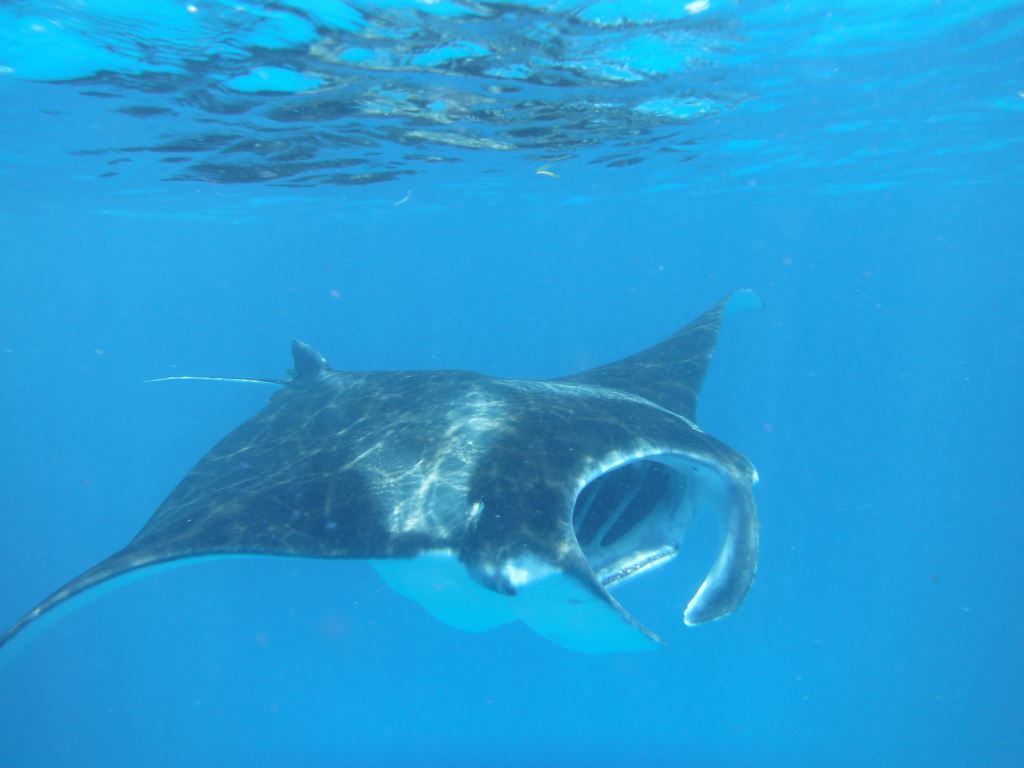 This is why is it worth to visit Lakshadweep
Andaman Islands compared to Maldives and Lakshadweep
Andaman advantages: Colorful, diversified, compared to other, not boring islands. On Andamans you will find not only the sea, sand and palm trees but also jungles and waterfalls and turtles. The great advantage is that they are the cheapest of the archipelago trio.
Andaman Disadvantages: They are geographically the furthest away from Europe. Getting there and bank will involve a stopover or two, taking you much more time, than getting to the Maldives, for example. Therefore a longer visit is recommend, I would say 2-3 weeks at least.
Please read our article on how to plan a trip to the Andaman Islands and which highlights not to miss: eagleflyfree.com/en/andaman-islands/trip-itinerary-and-highlights/
We lived here for 5 weeks and traveled from north to south and west to east. The interior of Andaman Islands is mostly untouched rain forest, as well as 90% of the beaches on the coast. If you want to experience the white sand beaches under your feet, the turquoise sea in front of your eyes and the green jungle behind you, and to have all these just for yourself, like Robinson, the Andaman Islands are just perfect place for you. But beware! There are bits of hell inside this paradise. Our blog will help you to be well prepared and to enjoy the best of the archipelago.
We visited the archipelago this year (2018) and we are happy to share our fresh experiences. We describe in detail Andaman transport, accommodation and the Andaman Islands highlights. I therefore invite you to read about Andamans here: eagleflyfree.com/en/andaman-islands/
Or explore and download our Andaman Islands Guide Book a eBook available to read off-line.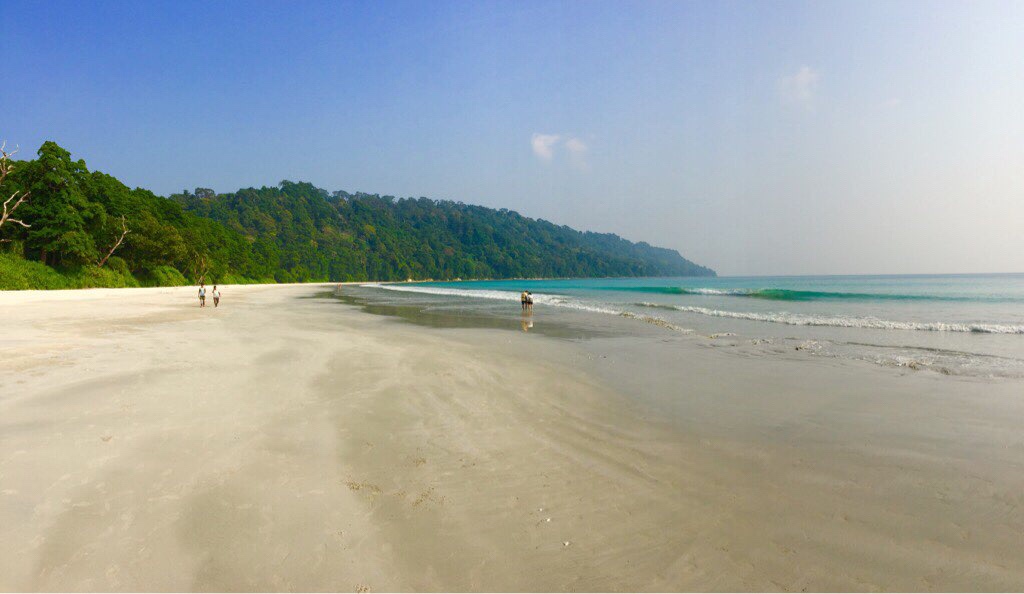 Radha Nagar Beach Havelock
Costs
In the Maldives you can survive from 50 € per day, if you avoid the resort islands, that means if you stay on the islands inhabited by locals. Resorts stays start from 100 Euros and sky is the limit. Avoid the capital Male during the season. Rooms below $100 a night are difficult to find. If you have to stay near the airport, stay next to the airport island of Hulhumale or overnight the island of Villingili, to the west from the capital. Male prices fall by half during off season.
At Lakshadweep, prepare at least 100 € per day and more.
The cost of dwelling on Andaman Islands varies from island to the island. No doubt with costs starting from for 20-40 euros, the Andaman are the cheapest of the bunch and one of them is "the one" I was looking for - the Little Andaman.
Prices are for two adults, local transfers, accommodation and 3 meals a day. Of course, add extra costs for your journey from Europe or wherever your home is.
Best time to visit, weather.
All three islands are located in the Indian Ocean, so they have similar weather patterns and about the same tourist seasons. For all three, the best time to visit is from the beginning of November until the end of April. Lakshadweep and Maldives are west of the Indian subcontinent, so monsoon arrives to e.g. Ari Atol around May 1st. And you would not believe what it means. When we were there, weather was sunny even till the April 30th. On May 1st black clouds moved in bringing wind and a heavy storm. It was raining every day since.
Unlike Thailand, Cambodia or Myanmar, where it gets warm already in March (35 ° C or over) and hot in June (40 ° C or more), weather on the islands is much more pleasant.
On Andamans, for example, the temperature does never rise significantly above 32 ° C. Therefore, feel free to visit any of the archipelagos, even during the rainy season or hot summer. Yes, it rains every day, but it does not rain all the day.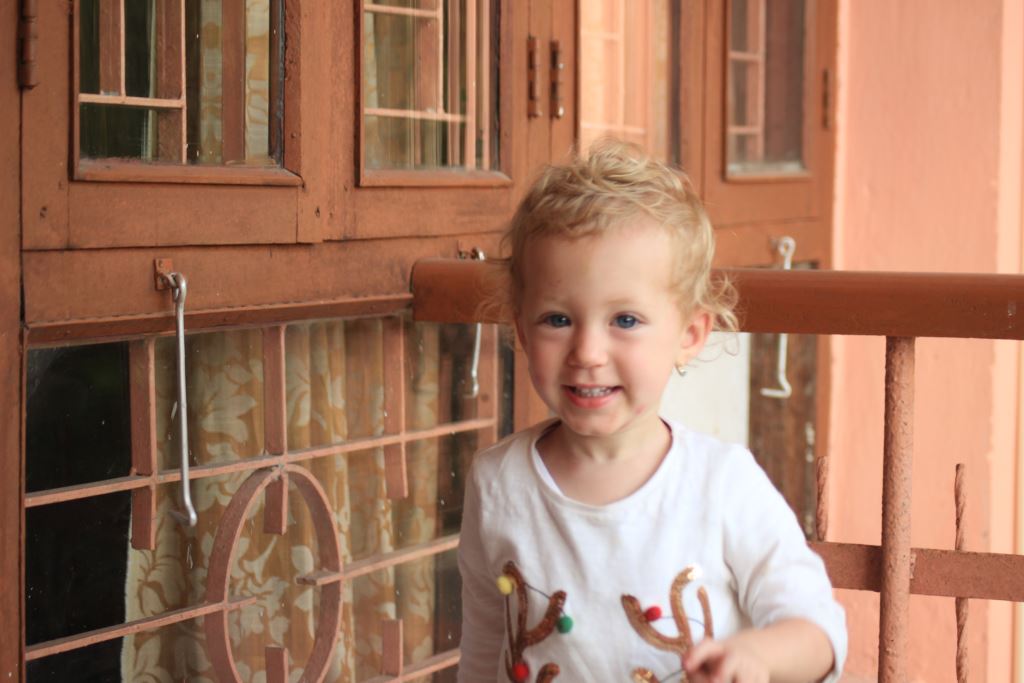 Travel with kids in India? OK!
Conclusion
Lakshadweep and Maldives are both archipelagos of tiny islands and islets. Diving and snorkeling are great on both, however outside of watersports, there is not much to do.
Andaman islands are beautifully diverse. On the top of Andaman underwater beauties, you can enjoy here jungles, mangroves, turtles, waterfalls, historical treasures and with a bit of luck, even see their original inhabitants.
3-4 days are enough for one of the Lakshadweep islands, a week or 10 days for 2-3 of the Maldives and 3 weeks are not enough for Andamans.
Happy journey.