Hello and welcome to Dolphin Resort Havelock
Dear Traveler, thank you for visiting our web page, we hope you like it. And we are sure you will also enjoy your stay at Dolphin Resort Havelock, Andaman and Nicobar Islands.
We offer you
If you are a traveling solo, couple or a family, if you just stop over for a night or you plan to explore Havelock island for longer, we have something for everyone.
Accommodation at our resort:
Semi-deluxe, double bed rooms with attached bathroom and balcony.
Sleeping places for 2 plus possible extra bed
Deluxe cottages double bed rooms with attached bathroom and balcony.
Sleeping places for 2, plus sofa, plus possible extra bed

There are 66 rooms and cottages spread over vast, green seaside seaside territory overlooking Vijaynagar beach.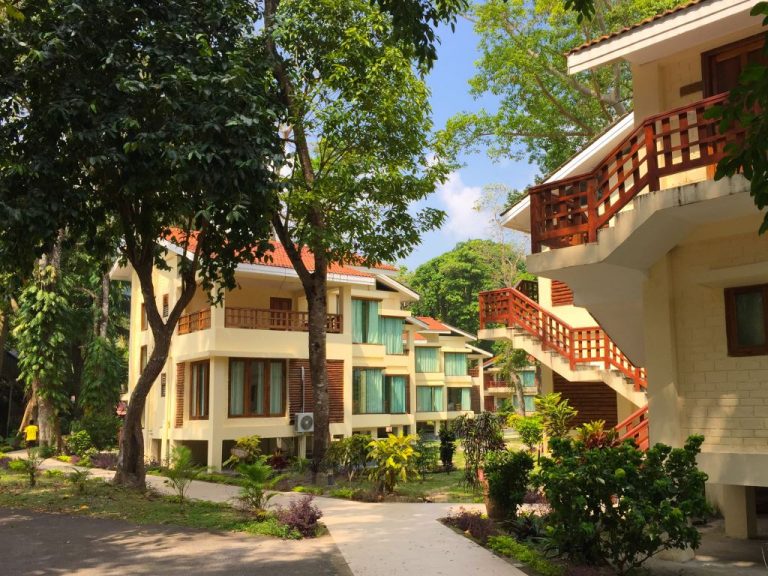 Dolphin Resort Havelock
Room charges at Dolphin Resort Havelock
Prices star from 3760 INR  for double, 850 extra mattress  in off-season to 55oo / 1200 in peak season. Prices include breakfast, but exclude GST.
More services for our guests
Parking - free
Breakfast - free served in the restaurant
Restaurant serving lunches and dinners
Deluxe cottage, spacious it is 🙂
Tours and travel information
Our staff is happy to provide you with all necessary information about highlights of Havelock island, easily reachable from our Resort. There are plentiful of restaurants, shops and bike renting outlets within walking distance from Dolphin Resort. Make sure you visit all three famous beaches of Havelock Island and enjoy the restaurant scene, which is the best in the archipelago.
Please read more about Havelock Island in the separate section - click/touch here.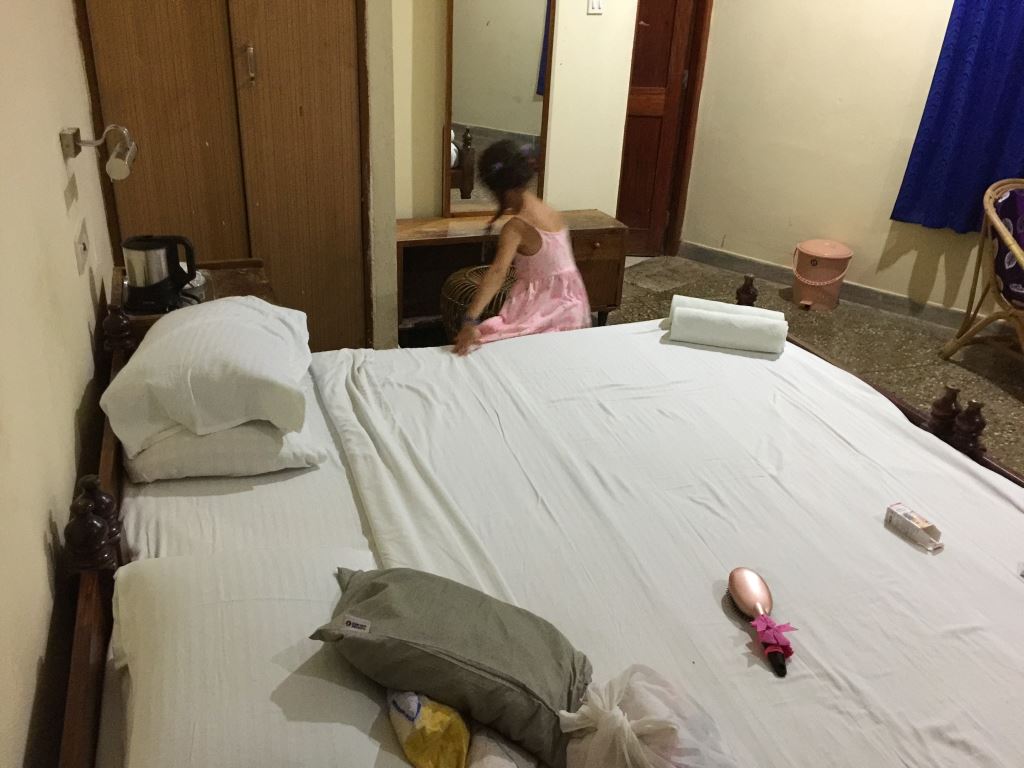 Semi deluxe room is simpler and smaller then deluxe cottage
How to reach Dolphin Resort Havelock
Once you landed in Havelock Island, Public bus is the cheapest and reasonably convenient way to reach us. Resort is located at the main road leading from the main village Govind Nagar towards Kalapathar beach. Public buses pass by and can stop for you. Upon arrival at the jetty, check with the bus driver, which direction the bus goes.
Unfortunately public buses are infrequent here. You will probably have to take a taxi from the jetty or share a jeep. Fair price is 100 INR from the jetty and 50-60 from Govind Nagar market for taxi, slightly less for a jeep if you share with other passengers.
Click here to display map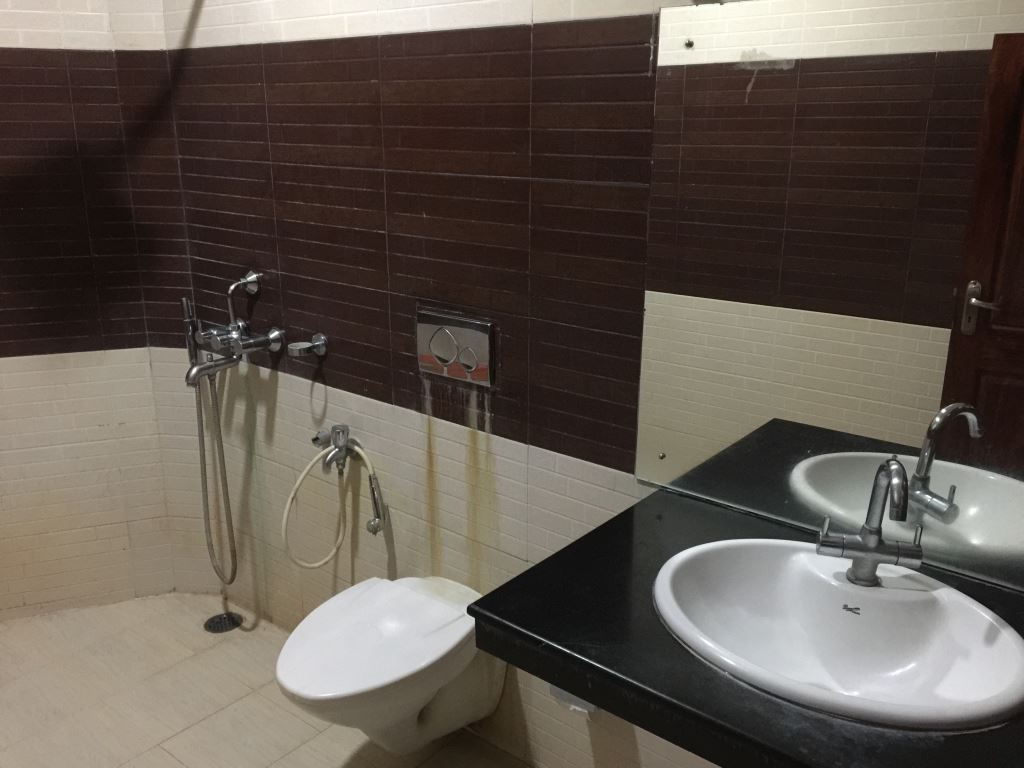 Deluxe bathroom at Dolphin Resort, Havelock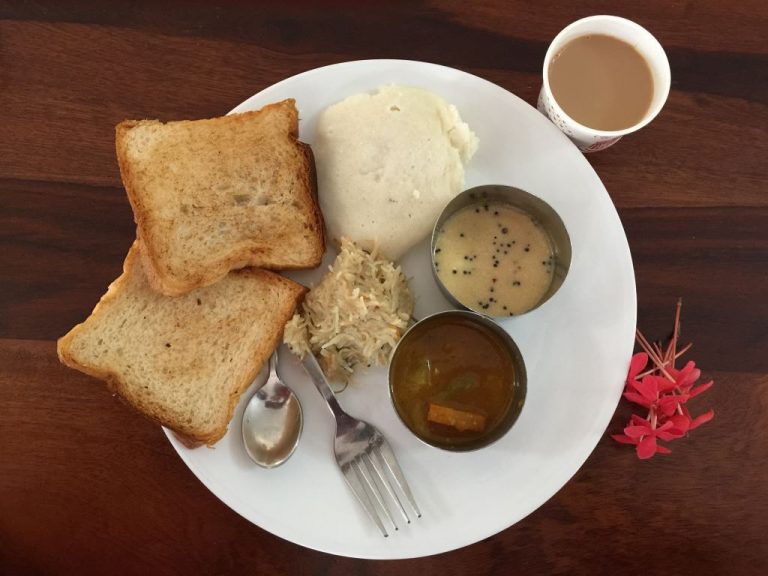 Restaurant at Dolphin Resort Havelock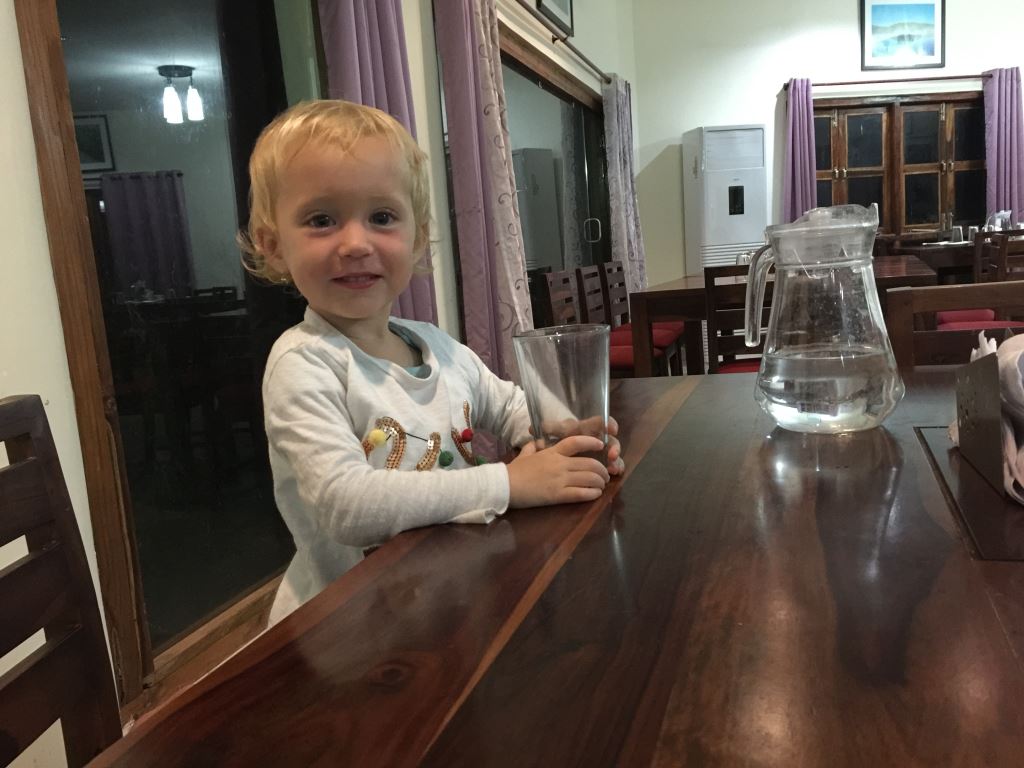 EagleFLyFree.com CEO testing water quality at Dolphin Resort Havelock , Andaman islands
Why is Dolphin Resort Havelock featured on Eagle Fly Free?
While we rarely pick and recommend specific accommodations or restaurants, I believe Dolphin Resort deserves it. We have spent here 3 nights and it is the best value for money accommodation on Havelock island.
Attractiveness of Dolphin Resort is multiplies by the fact that Havelock accommodation is in general expensive and often of dubious quality. I guess Dolphin Resort would be worth 3***-4**** rating.
Dear traveler, please note that Dolphin Resort Havelock gets booked out half a year ahead, therefor as soon as you know you plan and dates of arriving to Havelock, book it. I would even say: if you can book Dolphin for specific dates only, adjust your travel plan according to the availability of the resort.
Become our Facebook friend, see pictures on Instagram and videos on YouTube. Thank you.
Have you stayed at Dolphin Resort Havelock? Please share your experience in the comment section below. Thank you.
Andaman Islands Guidebook
Click below to see our guidebook full with useful, first hand information: