How to arrange a trip to Lakshadweep
If  you love blue lagoons, palms and white sand, than you have already visited Maldives and you are maybe looking for your next romantic getaway. Lakshadweep archipelago, north from Maldives and west from mainland India is definitely a place, which not many people visited.
Lakshadweep islands are not too difficult to visit, though it is not easy to visit them either. You cannot just fly in and knock on the hotel doors.
Lakshadweep (also known as "Laccadives") archipelago consists of 36 islands, out of which 10 are inhabited and only 5-6 are accessible for non-residents: Agatti, Kadmat, Kavaratti, Minicoy, Bangaram, Thinnakara a Kalpeni. Well, yeah, you are right, that's seven. So welcome to India five or six or seven islands are open for your visit, it depends. Take Aggati as an example. It is the only island with an airstrip, but there is no government blessed accommodation. E.g. accommodation there is, just is has no valid license, or license it had, but it was withdrawn from them. So, you can hit the island, but you cannot overnight there. Kalpeni you can also visit, but just for a daytrip, you will overnight on board of the ship that brings you there.
SPORTS - Lakshadweep tourism
Your doors to Lakshadweep are near Cochin (Kochi), in the Indian state of Kerala. In small office, on Willingdon Island, you can arrange everything you need. The office with granted powers to issue permits for Lakshadweep is called Society for Promotion of Nature Tourism and Sports, often referred to in short as "SPORTS" or "Lakshadweep tourism".  They will arrange permits for you, as well as transport and accommodation.
Do I have to visit SPORTS - Lakshadweep tourism in person?
However strange it seems in the age of internet, my best answer here is "Yes!"
For sure you can try to arrange everything from the distance. Forget online booking of accommodation and ship tickets. My calendar shows year 2018, but from those good guys on Willingdon Island, you will be happy if you get a rely to email. That reply will most likely be a semi-automated, copy paste text.
We tried by mail and phone too, but the communication was somewhere between none and tragic. Finally, we flew to Kochi and arranged everything on the spot. We were lucky. Minicoy Island, which had been off limits for non-islanders for couple of decades, had just been made available to outsiders. We did not hesitate and went in. In January 2009, we had the pleasure and honor, to be the very first foreign visitors there, probably since King George VI.
So, if you want to give it a try from a distance, [email protected] is their email address.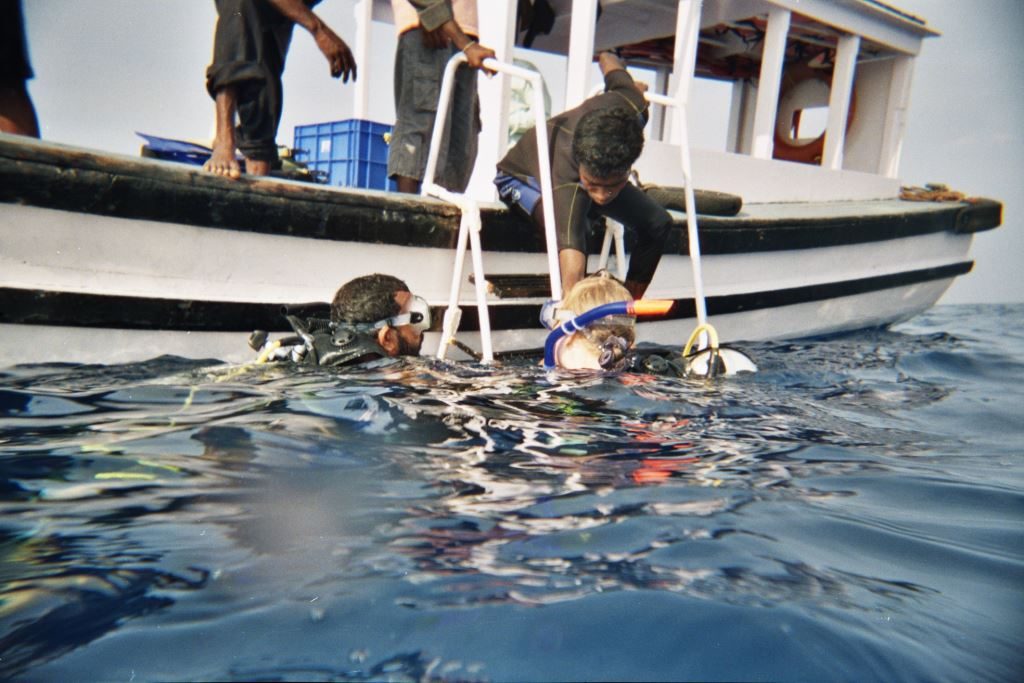 Diving in Laccadive sea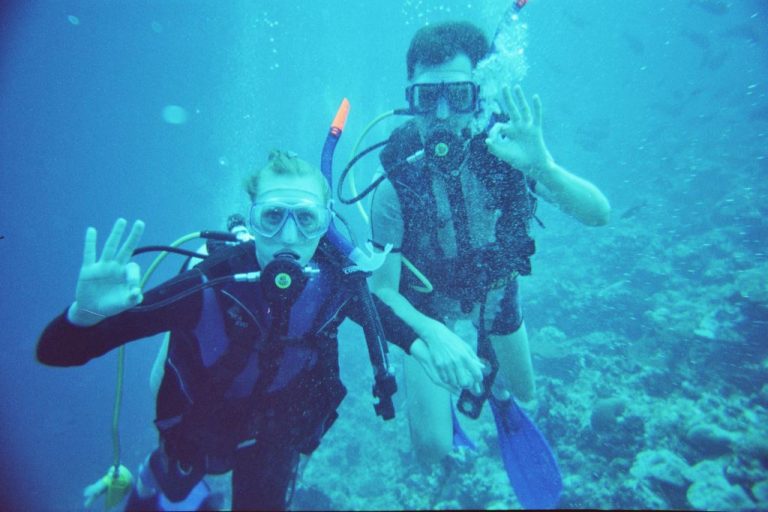 Permit
You need a permit for Lakshadweep and SPORTS is the only place to get it, if you are tourist. No matter if you are Indian resident or not. Also Indian residents need a permit to enter Lakshadweep.
Question if you can get your permit after arriving to Agatti remains unanswered. I have addressed it to the state bureaucrats, but go no answer. My best guess is, that if you have your accommodation and onward transport from Agatti arranged by SPORTS, yes you can fly in. Otherwise not.
Lakshadweep transport, alias getting there and away
By plane
Air India flies from Kochi to Agatti daily during the season and couple of times a week in off season. The 80 minutes Kochi to Agatti flight costs 5500 INR one way. Not cheap, considering that for the same price you can reach Andamans, 3x further away from the mainland. However, taking into the account no competition on this route, the 70$ one way price tag is bearable.
Theoretically, you can also fly by helicopter, which is available mainly during rainy season, when seas can be rough. Try SPORTS for more info. (Good luck.)
By ship
The water od Arabian Sea, between Kochi and most of the inhabited Lakshadweep islands, is sailed by up to 7 vessels: MV Kavaratti, MV Arabian Sea, MV Lakshadweep Sea, MV Lagoon, MV Corals, MV Amindivi and MV Minicoy. In reality not all of those sail all the time. Check the ship schedule as announced by the port in Kochi: http://lakport.nic.in/ship_programme.aspx You can find their schedule for up to 2-3 weeks ahead and even see the ticket availability.
For Indian residents there is a chance to buy those tickets online. Guys in Lakshadweep tourism will not be happy. Ships tickets bought thru them are some 3 time more expensive than the prices advertised on LakPort website.
Nonresidents of India have no choice, but to get the tickets arranged by Lakshadweep tourism.
Some ships only have seats, some have cabins. My recommendation would be to choose the ship not by class availability, but by time spent on the see between Kochi and your desired Lakshadweep island. Trip will take minimum 14-18 hours, but if your vessels has stops in between, your travel time may grow to 3 days. Watch out!
Lakshadweep Accommodation
Easy way is to arrange your Lakshadweep hotel via SPORTS. They run and probably own the accommodation on Lakshadweep islands. Purchase one of their packages and they will take of all your needs: hotel, transfers, permits.
If you are independently minded and you would like to arrange Lakshadweep hotel or transport yourself, I wish you good luck and will appreciate aby feedback. The territory administration strongly discourages any individual travel attempts. There are accommodation options on Lakshadweep islands, other than ones promoted by SPORTS, but my guess is, that they will refuse to give you a permit, if you do not stay in their hotels (I have asked this question and go no reply).
Same thing, I have enquired if a permit can be granted upon arrival to Agatti or departure from Kochi, thus avoiding a journey to their office, no answer other the automated mail with the list of packages available. In any case both flights and boats are departing from Kochi, so you will be passing by anyway.
If you want to go to Lakshadweep islands, I would recommend that you prepare well in advance. Explore the boats timetable or flight availability to Agatti Island and check the government approved accommodation options. Armed with information and your idea what island to visit and when, bring cash and knock on the door of the Lakshadweep tourism in Kochi. You will get everything done right on the spot.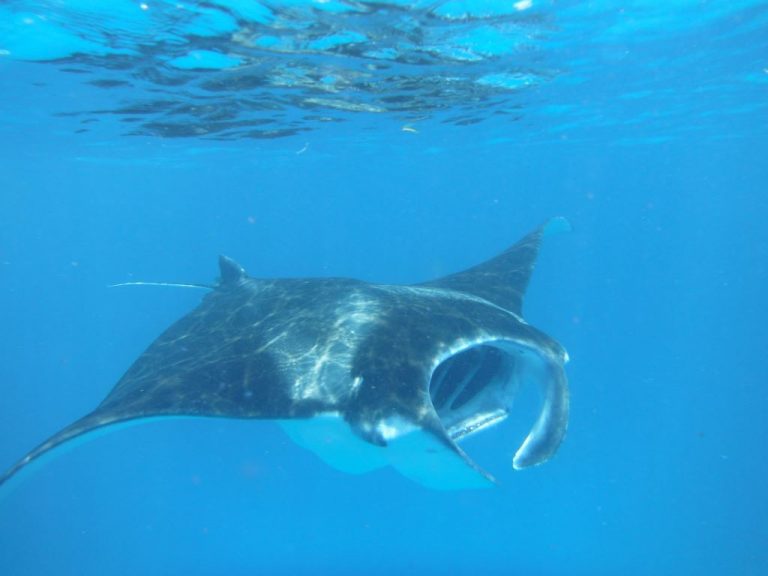 List of Lakshadweep islands, transport and accommodation
Minicoy
My favorite and one of the largest island of Lakshadweep is Minicoy. Check it out on Google maps. For me it was love at first Google maps sight. 🙂 Look at Minicoy through satellite photos and you will fall in love too.
The only way to Minicoy is by ship. Journey from Kochi takes 18 hours, if you are lucky. The boats between Kochi - Minicoy runs 1-2 times a week. At the northern end of the island, there is the only accommodation: nice, but modest "Swaying palms" resort. At the southern end of the island is an amazing and completely authentic island village. Inhabited by people of Maldives origin, it has a unique culture, habits and even different alphabet.
The lagoon by Minicoy is so huge, that you can snorkel there endlessly, at the northern tip of the island you will encounter huge manta rays and by the west shore, you will admire a wrecked ship. The wreck is near the shore in quite a shallow waters, so even if you are not a diver, you will see it while snorkeling too.
Surprisingly, there are even some man made attractions here too. The lighthouse you can climb, the tuna fish processing you may witness as well as preparation of coconut milk.
Minicoy and Lakshadweep resort Prices
Transport from Kochi to Minicoy, Lakshadweep 
Ship is the only option to reach Minicoy and it costs from 5000 to 10000 INR both ways, depending on the class you travel. This is the tourist price you pay, when booking your package via Lakshadweep tourism (SPORTS). Price for Lakshadweep and probably for Indian residents, when purchased in the port, is less than third of this price.
Accommodation in Minicoy
The only hotel on Minicoy is the "Swaying Palms" resort, located at the northern tip of the island. The view of the lagoon in front of the resort is breathtaking. I would rate the resort 3***+. May seem low for the price tag, however we did not miss anything. There is no swimming pool, but you do not need that, there is a lagoon. Food is provided here 3 times a day and the food was fairly OK, taking into account that you are in India. Swaying Palms is one of the newest resorts on Lakshadweep, opened in 2008. Cottages and room are adequate to what you need on small island. Aircon, bed, shower and the view. All included.
So full board will cost you here 7000 INR in standard double room and 9000 in deluxe room. Count on 100 Euro per day per couple, and let me stress that these are one of the "cheaper" hotel rooms on Lakshadweep islands. For diving and other pleasures prepare an extra budget.
Prices on other islands in the Laccadive sea are similar or higher
Kadmat: from 5000 non AC to 11000 super deluxe double
Kavaratti: 8000 double or 5000 per person, if you book their Open Water course. (Sure, makes little mathematical sense, but that's the way it is.)
Thinnakara: houses made of reed or palm leaves @ 10000 INR per night! Pretty expensive for staying in reed house, but Thinnakara will be like your own private island. You may have 3-4 neighbors in the season, or be there alone in off season.
Bangaram: Cottages @ 15000 INR, probably the most expensive place to stay in a few hundred km radius.
To all the prices add +5% tax and in December +10% top season surcharge. Accommodation prices are per double room (unless stated otherwise) and include breakfast, lunch and dinner. Alcohol is prohibited in the territory.
Transportation to the Lakshadweep  islands
Fly plus sail
The fastest option to reach Kadmat, Thinnakara a Bangaram is a combination of plane and boat. Fly to Agatti, from where you will be taken to your final destination by a motor boat. Prices for the boat from/to Agatti: 2000 to Bangaram, 2500 to Thinnakara a 4000 to Kadmat (one way, per person).
If you sum it up, prices to reach islands in the Lakshadweep sea are not cheap. Take Kadmat for example: 2x 5500 for air ticket plus 2x 4000 for a boat. That is 19000 INR (240 Euro /  270 U$D) just to get there and away.
That's a daylight robbery compared to what locals pay for local transport. See ship ticket prices at lakport.nic.in If you manage to buy tickets there, please let me know via the comment below.
Thus your most budget friendly option is visiting Minicoy or Kavaratti by boat for 5000 INR, or persuade SPORTS to sell you a boat ticket to Kadmat or visit Agatti one day, if administration allows you to stay there.
For Kavaratti you have a choice of direct ship or flight to to Agatti and motor boat at 1000 rupees.
Sure thing, ships connect all the inhabited Lakshadweep islands. More than 60 thousand people live there and they need some regular connection to the mainland. Kavaratti is the capital of the territory and has the best connection to Kochi. It means that almost every ship stops there and it usually is the first or second stop. Ships also stop at Agatti, Kadmat and Minicoy.
You cannot reach Bangaram or Thinnakara on board these large vessels only by motor boat from Agatti, as mentioned above.
Best time to visit Lakshadweep archipelago
The best season to go to Lakshadweep is from October to mid-May.
Monsoon will reach these islands in the Arabian sea by mid-May, and it will rain daily till September. Theoretically the resorts can be open during Monsoon, but reaching there is more difficult. Your visit to Agatti or Bangaram can be pleasant even if there a shower every day. Flighs fly to Agatti in monsoon season and you may be dropped to Bangaram by helicopter. The scenic flight must be the lifetime experience. Kadmat, Minicoy or Kavaratti are off limits for tourists this time. Boats ply their routes there, but are only available for locals during monsoon and there is no helicopter connection either.
If you want to try Lakshadweep during monsoon, check with SPORTS if they have monsoon packages available. This 2018 season they have none.
Diving at Lakshadweep
Dive centers are at Bangaram, Kadmat, Kavaratti and Minicoy. However check before you book, if these dive centers are open when you plan to visit.
It goes without saying that diving at Laccadive Islands is fantastic. That is the reason why you should go.
Prices are higher and resorts are poorer quality then on Maldives. Do not expect value for money here. Andaman Islands are much better choice if you would like to rest for longer time under a palm tree.
Check our free Andaman Islands guide here.
and
Read our tip for a trip to Maldives on 40$ a day.
Happy Journey