Why download Andaman Islands Guide Book 2019
Andaman Islands Guide Book will help you to discover about best places to snorkel, where to see turtles laying eggs and how to experience turtle hatching and see little babies running to the sea
Read in this travel guide where the most scenic and easily accessible Andaman jungles and waterfalls are
Our guidebook will help you to avoid the tourist hell, crowded with Indian day-trippers and let you enjoy even tourist Havelock peacefully
Practical information about Andaman accommodation, and the best value for money tips for on each island
First-hand advice on transport and getting around the archipelago, by ships and buses
Detailed descriptions of 8 Andaman islands and tips for a few more
Custom maps with key places marked for your better orientation
Support us and purchase Andaman Islands Guide Book for a price of coffee
Thank you for your support.
Roland Vízner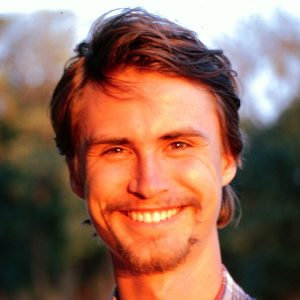 Viktoria Mineralova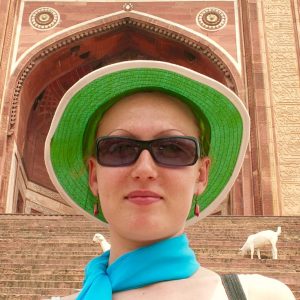 Why we wrote Andaman Islands Guide Book
When planning our 10 week adventure, we found surprisingly little information about Andaman Islands. To be honest, we found either none or outdated information and nothing practical for real traveler. ? Arriving to the archipelago, we were thrown into those pleasant time of nineteen nineties, when internet and mobile phones did not exist and travel information was gained by talking to locals on the ground, occasional fellow traveler, exploring yourself ? or using printed guide book. However, even as of 2018, none such guidebook existed for Andaman Islands ?.
So we wrote this one and we honestly believe this is the most detailed and comprehensive book about the Archipelago.
Andaman Island Travel guide eBook content
Itinerary
How to plan a trip to Andaman Islands and what highlights not to miss? Beaches, turtles, waterfalls, marine life. You are asking yourself: how can I manage to see everything and how much time do I need? The answers are included.
Transport
Getting there and around Andaman Islands. Ships, buses, jeep, tuk-tuks (auto rickshaws) and helicopters are available on the archipelago. Ships will ferry you between the islands, buses will transport you along the Andaman Trunk Road from South, via Middle and all the way to North Andaman. The most attractive option is flying a helicopter.
Accommodation 
Huts, hotels and resorts at Andaman Islands. Your sleeping options range from bamboo huts with a mattress on the floor to luxury rooms and cottages. Prices start from 6-7 € per night for bamboo hut to over 100 € per night for luxury rooms. Read more and avoid overpriced tourist traps on Havelock and Neil islands.
Port Blair 
Useful guide to Port Blair. I keep general info to the minimum and focus on info real individual traveler's needs. Why visit / Highlights. Many people just pass thru on the way to Havelock. However, Port Blair does have one spectacular sight, worth budgeting an extra day. And it is not the jail. What is it?
Havelock
Is Havelock heaven or hell of the archipelago? Both! This guide, is probably the only place, where you can read about negative things. We do not need to sell any tours or services to you, so we can afford to be always open, straightforward and if needed be, critical. Read on, we will advise you how to minimize hell and maximize paradise 🙂
Neil Island
Neil Island, together with its bigger neighbor Havelock are two most visited Andaman islands and thus two most touristy ones. Visitors mostly tend to think of Neil island as being more quiet alternative to Havelock. Having visited 13 Andaman islands, we have difficulties to agree with that.
North Andaman
The real beauty and the best area of the whole Andaman and Nicobar archipelago, is in the north. Still, not many people make their way this far. Good for you! When you take this little extra effort, you can enjoy the area with little to no tourist in sight.
Little Andaman,
has that sensational feel of the end of the world. Kilometers of Beaches are completely free of any humans, jungle waterfalls and water reservoirs wait just for you. Enjoy a motorbike ride and feel the complete freedom to discover the beauty of this island. And it is surprisingly inexpensive!
Middle Andaman
Island's highlights are its turtle nesting beaches and two mangrove walkways. Check transport and accommodation at Middle Andaman and explore its exotically named places: Dhani Nallah, Moricedera and Yeratta ...
Long Island
You may consider visiting Long Island for its beautiful Lalaji Bay beach and nice jungle walk heading from the inhabited south of the island to the Lalaji bay.
Wandoor and MG Marine national park
Wonderful sea journey thru narrow stretch of the sea, between South Andaman and Alexandra island, surrounded by dense jungle on both sides. And then the Indian bureaucracy ruins your paradise ...
Follow the Andaman Travel Guide Book online updates
We keep the guide book updated. Whenever we learn about relevant changes, we post the update in this section:
If you prefer to read  the information included in the guidebook online, you are welcome. Choose the section below and enjoy.
We do recommend keeping the guide book on you device offline. There is no reasonable internet connection available once you reach Andaman and Nicobar islands and guidebook available to you off-line, may save your day 🙂 Your support is appreciated, either via the guidebook purchase or via clicking some of the add on this page.  Thank you very much.