Helicopter ride in Andaman and Nicobar Islands
Helicopter service in Andaman Islands offers fast, amazingly beautiful and not a very expensive way to travel between hot spots, like flying Port blair to Havelock by helicopter. Watching the emerald green and blue from birds' perspective, may become you best Andaman experience. There is a helicopter booking form you should fill in file with relevant authority to get a seat on Andaman and Nicobar helicopter journey. However, do not get too excited. Getting a seat in a chopper is pretty cumbersome and unlikely for a tourist.
Helicopter destinations around Andaman and Nicobar Islands
There are 5 helicopters that fly between Port Blair and the islands of archipelago every day. Within Andaman Islands you can fly Port Blair to Havelock, Mayabunder, Diglipur and Hut Bay by helicopter regularly. Chopper will fly to other places like Rangat, Neil or Long island if needed. Further south you can reach following Nicobar Islands on a Helicopter: Car Nicobar, Kamorta, Katchal, Teresa and obviously Campbell Bay on the Great Nicobar. Most popular journeys are from Port Blair to Havelock helicopters and from Port Blair to Diglipur helicopters.
IAF Dornier
Indian Air Forces Dornier is more a proper plane than a helicopter and it can transport up to 19 passengers. This aircraft is flying the Port Blair - Car Nicobar - Great Andaman route almost daily. Dornier is usually departing in the morning from Port Blair and returning from Great Nicobar around lunch time, making a stop at Car Nicobar both ways.
PH helicopters
There are four Pawan Hans helicopters connecting all the other destinations. These can seat some 8 or 9 passengers only.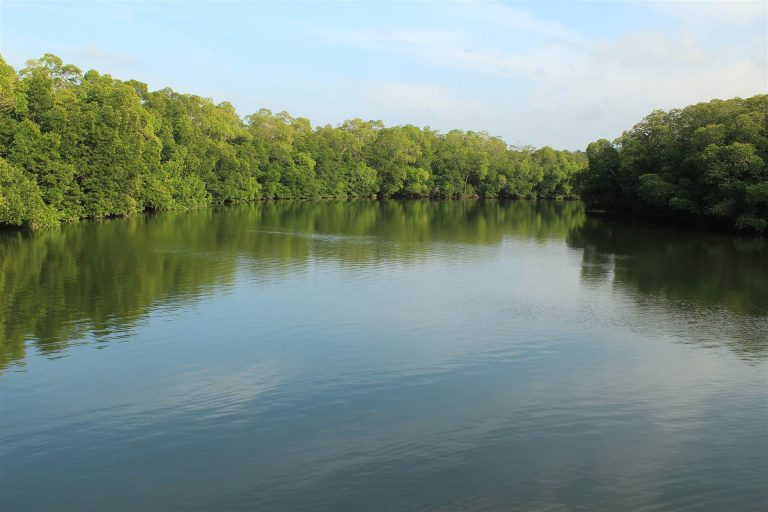 How, when and where to apply for a helicopter seat in the Andaman and Nicobar islands?
Getting a seat in one of the helicopters flying above the greens and blues of Andaman and Nicobar Archipelago is not easy for a private visitor, but it is possible and definitely worth trying. All you need is time, patience and luck. A lot of luck, abundance of time and plenty of patience. There are two key reasons why you will not get a place in helicopter. First, the helicopter service is in high demand, due to its speed and very reasonable price. Second, priority is given to medical cases, VIPs and officials whio travel for work or government duty. Private visitors are at the bottom of the priority list.
Where to book a helicopter seat in the Andaman and Nicobar islands?
Depending on the size of the municipality, you will have to apply to the different authority. In Port Blair, seek the Manager of Inter Island Helicopter Service, A&N Administration. His name is Mr. Ravi.
In the islands, file the application with respective district head, for example: in Diglipur or Campbell Bay with Assistant Commissioner, in Hutbay with Tehsildar, in Mayabunder with Deputy Commissioner. The example of Helicopter booking from Port Blair to Havelock you can see below.
When to book a helicopter seat in the Andaman and Nicobar islands?
Given the high demand and complicated decision making, the relevant authority allocates seats only shortly before the actual departure, e.g. they decide a day before or even on a day of departure. Therefore people file their applications a day or max two before their intended departure.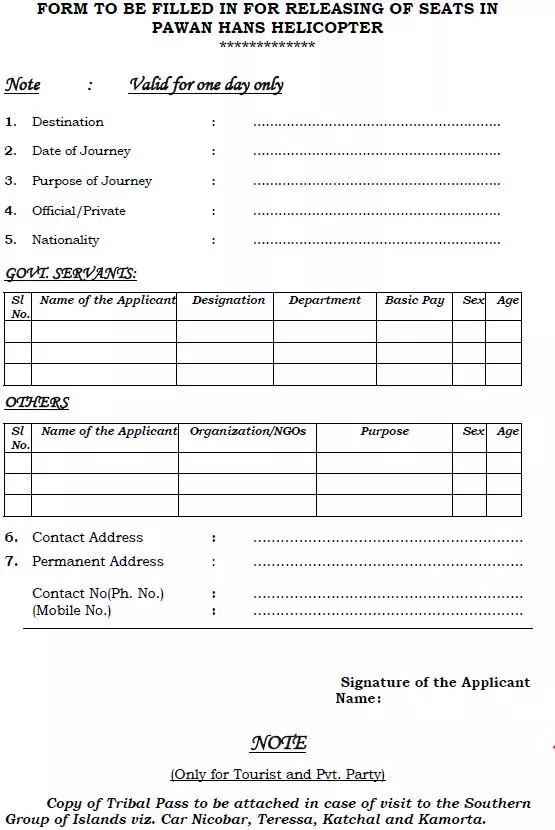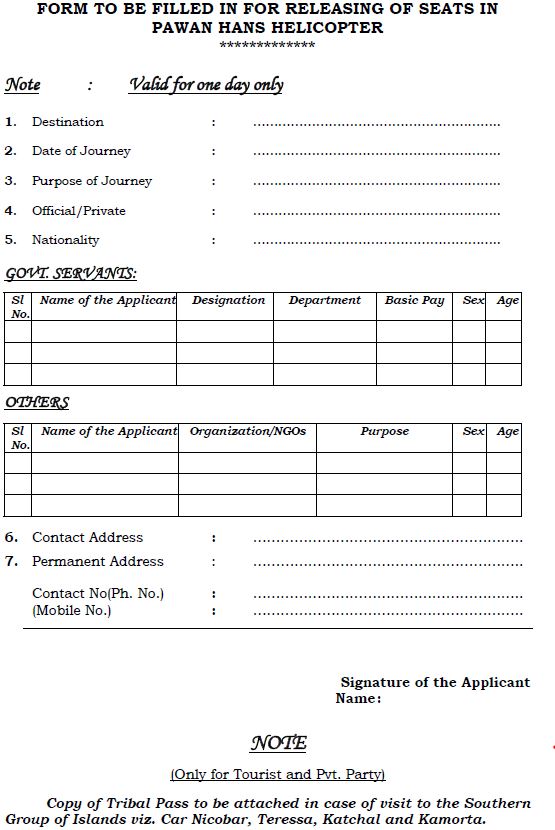 Andaman and Nicobar Helicopter booking form
How much is the helicopter flight in the Andaman and Nicobar islands?
As of December 2019, the one way cost in INR, to fly from Port Blair is:
Port Blair to Havelock helicopter costs Rs. 3500
Port Blair to Diglipur helicopter costs Rs. 5250
Port Blair to Mayabunder helicopter costs Rs. 4300
Port Blair to Hut Bay helicopter costs Rs. 3350
Attractive Port Blair to Havelock helicopter fare
If you think of the distance and the beauty, these Andaman helicopter fares are quite cheap. Administration says these prices are 75% subsidized. E.g. Port Blair to Havelock helicopter fare of Rs. 3500 is just 2.5 times the price of the private boat ticket price. Prices for local residents are even cheaper.
Our experience with the helicopter service in the Andaman and Nicobar islands
We tried twice. Fist in Port Blair we just inquired about the posibilities, but did not apply. Later in the Little Andaman we have applied to Teshildar office, Hut Bay. We were among the first to apply that morning for a flight next day and it looked like there is a chance to board the 9-seater. By late evenng there were some 38 people applying for the service. It is understod we left the Little Andaman that day via sea and not via air.
So, If your chopper seat is declined, you can always catch the next ship. Read more about getting Around Andaman Islands by boats and ferries in the article here.