Guide to Wandoor and Mahatma Gandhi Marine National Park
Wandoor, the village on the west banks of South Andaman island is a gateway to Mahatma Gandhi National Park.
While most of my posts about Andamans are like "Ode to joy", this one is controversial. We have visited it in February 2018 and have different feelings about it. I would recommend to go, my wife would skip it next time. Let us describe the basic facts here and discuss the pros and cons.
Why visit / Highlights
Wonderful sea journey thru narrow stretch of the sea, between South Andaman and Alexandra island, surrounded by dense jungle on both sides. Jolly buoy Island scenery.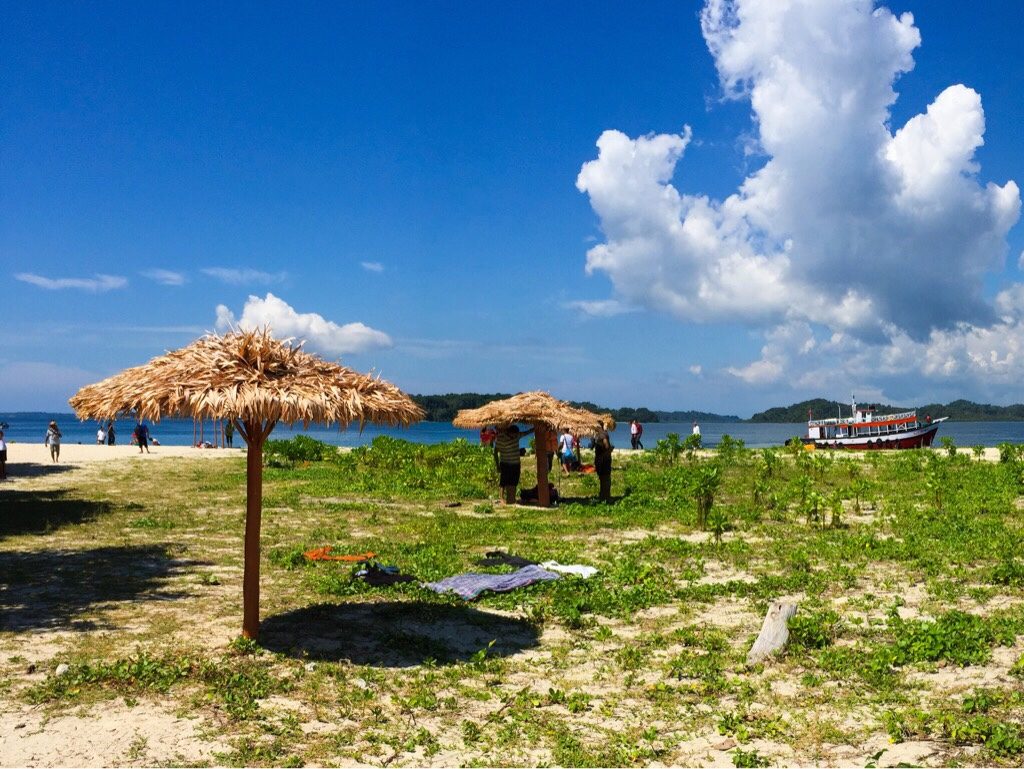 Joly Buoy island, Mahatma Gandhi marine national park
Getting to Wandoor
Wandoor is some 20km or 40 minutes by car from Port Blair, 1 hour by bus. Once you leave Port Blair urban area the journey gets faster and scenery nicer.
There are two ways how to get to and from Wandoor: public transport and taxi / rented car.
Public transport
If you go just to Wandoor and do not plan to continue to Mahatma Gandhi National Park public bus is just fine and strongly recommended way to go. Buses leave, as all PB area buses do, from the clock tower in the center and have plenty of stops along the way. They run once an hour, but be patient and flexible, you are on the island.
If you want to visit Mahatma Gandhi National Park public, there is a hook however. You will be told, that ships from Wandoor leave at 7am. And the first bus from Port Blair to Wandoor leaves at 6am. Therefore you will be stressed that you may miss the boat if you take the bus.
Other transport options
We did not take that chance and rather hired a car with a driver for 1500 Rs per day. The driver was waiting for us and took us back after the trip.
Now I tell you the truth. It is complete nonsense that boat leaves at 7am. It does not. At the peak of the season there are four boats, not one. The first one started moving close to 8am and the last one around 9am. Therefore, unless you are group of 4 or have unlimited budget, save 1480 Rs for better cause and take the bus.
Important to say, prices are rising in Port Blair and the cost may be higher to hire one when you come here. Even worse, cars are booked ahead, therefore book your car at least a few days ahead, do not try the "I need a car tomorrow".
Alternatively, you may think of taking a Tuk-Tuk there and back. Yes, that is doable, but will not be cheaper than a car. My second best suggestion (bus being the best) is to rent a scooter.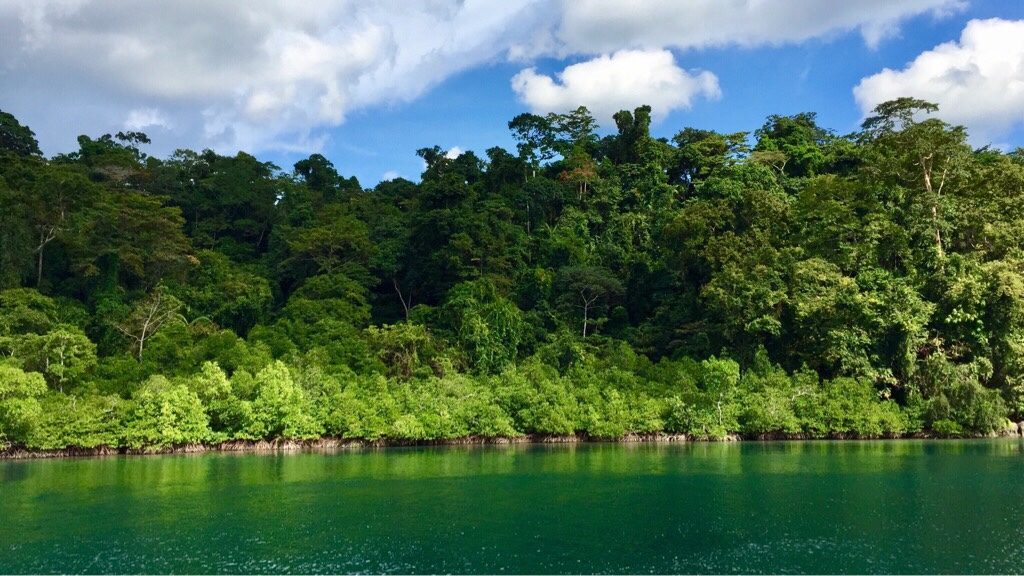 Alexandra island, opposite Wandoor
Wandoor to Mahatma Gandhi National Park
Four boats sail between Wandoor and one of the islands of the MGNP. We visited Jolly Buoy, alternatively the Red Skin is sometimes open to visitors. Last time it was close for the danger of crocodiles.
Journey thru narrow stretch of the sea, between South Andaman and Alexandra island is just fantastic and for me better highlight than the Island, its beach or snorkeling there. You are surrounded by dense jungle on both sides in picture perfect, Amazon rain forest, style.
Costs and annoyance nr. 1
The boat trip costs 750Rs per person, which is money well spent. However you need to arrange a permit to visit MGNP and you need to arrange it a day or two ahead in Port Blair. Permit is issued at the Tourism office.
There are two annoyances relating to this. First - why the hell can't the permit just be paid for at the park gate entrance? Second - The permit costs 500 RS for foreigners, but only 50 Indian residents. While I understand and partially support the idea of subsidized items for poor. However, subsidizing luxury goods for rich … that is pure nonsense.
A friendly note to Andaman Administration: Keep the price cheap only for Andaman and Nicobar residents, but for any non-residents, Indian or foreign, the permit price should be the same.
Joly Buoy
Nice island, but the experience of it is largely ruined by Indian overprotecting bureaucracy.
First - you can not really visit the island. You are only allowed to stay at the northeastern tip of the island. If you try to walk like more than 50 meters along the beach, there will be a police woman telling you it is forbidden. Why? No answer… Annoying.
Second - even more annoying is swimming here. You just cannot go to the water and swim! There is small stretch of beach and sea marked by buoys and floating fence. Swimming outside this area is forbidden. Why? Because it is forbidden. Why? No answer… So if you, my dear reader, are one of the Indian non swimmers and enjoy going to the water maximum up to your knee, no more, the place is just perfect. If you actually can and wan to swim, forget it.
Third - the most annoying is snorkeling. You cannot go snorkeling anywhere you want, just to one place. Fine, I am OK with that. But the fact, that you can only snorkel holding hands with a " specially trained snorkeling instructor", will drive any foreigner crazy, especially if he or she is a certified diver. That is not all, the list goes on… You MUST snorkel in the extremely annoying life west, taken from the boat. Why? For your safety, of course. And did I say that the annoying life west and certified guide, that you neither want, nor need, costs 1000Rs per some 25 minutes swim?
Saying all this I must admit, that underwater life at Jolly Buoy truly is beautiful.
However, if there is one place where this kind of Indian bureaucracy ruins your day, Jolly Buoy is THE place.
Mahatma Gandhi Marine National Park journey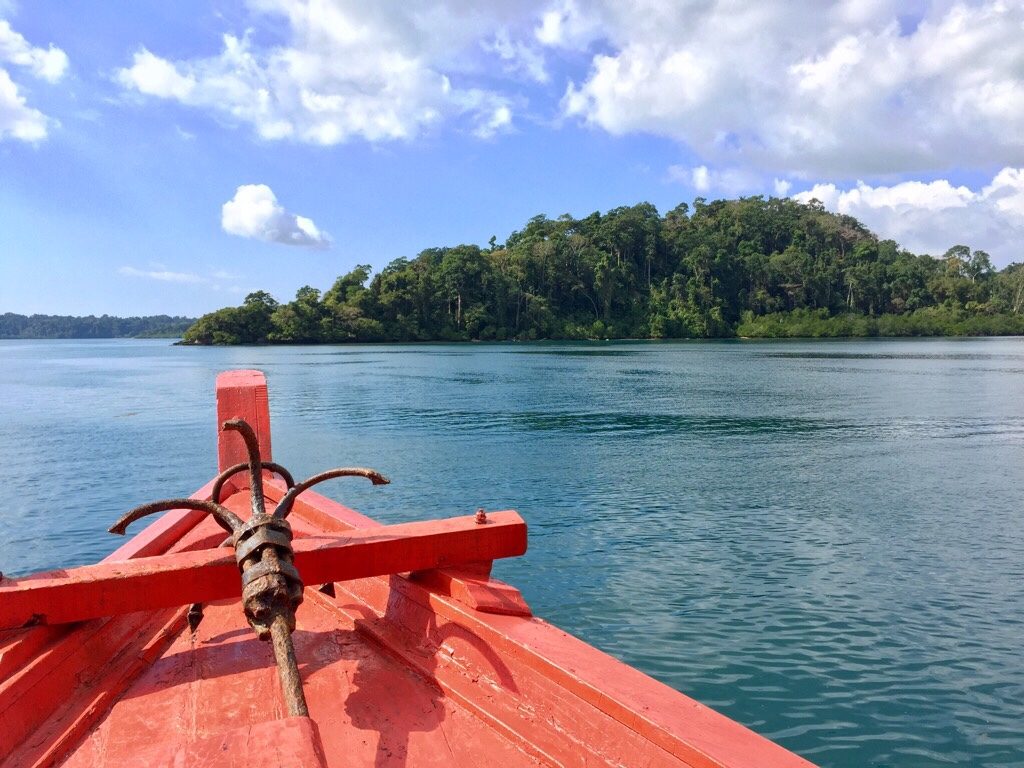 Heading to Jolly Buoy island
Accommodation
There is no accommodation at Jolly Buoy island.
Food
To my pleasant surprise, there were some biscuits and drinks sold from improvised food stall. And the prices were either equal to RRP (recommended retail price), e.g. cheap or very reasonable. Good still, take plenty of water and take your food with you and do not throw empty food trays into the national park waters.
Here I need to make a slight detour, because when I recall this, it is one of my worst nightmares. Imagine boat full of Indian tourists. These guys and ladies are upper higher echelon of Indian society, top 100000. They come with private driver, board the ship and after finishing their food, they throw the food tray into the pristine waters of the national park. Human heartbeat stops for a while when observing such a rude behavior.
Sure, not all of the 50-60 passengers on this boat behaved like this, but handful did and NOONE would tell them a word. I could even see young Indian female student, who was shocked by the improper behavior of her country men and women. She wanted to say something, but she could not say a word. Respect to the older people above respect to the nature, I understand. And to be honest, I was speechless too.
A diplomatic note to the Andaman administration and forest department: place a red color, large, clearly visible sign on all the ships saying "throwing anything over board: fine 2000 RS" and I do mean 2000 minimum, as these people will not be put away by a minor 50Rp fine.
Last but not least, something positive: It is not allowed to take any plastic to the national park. Bags are searched for plastic at the entrance to the national park, before you board the ship. You can pour water from your plastic bottles into special bottles, that are available for rent at the entrance.
Jolly Buoy island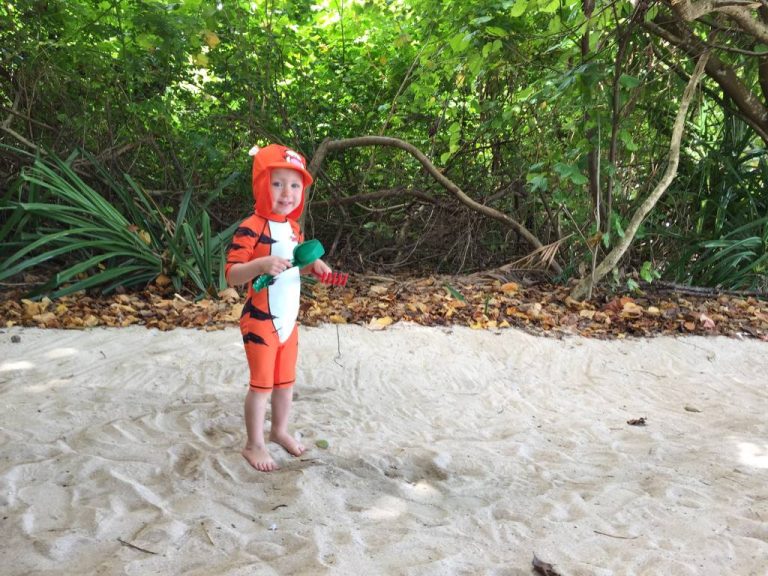 Heading to Jolly Buoy island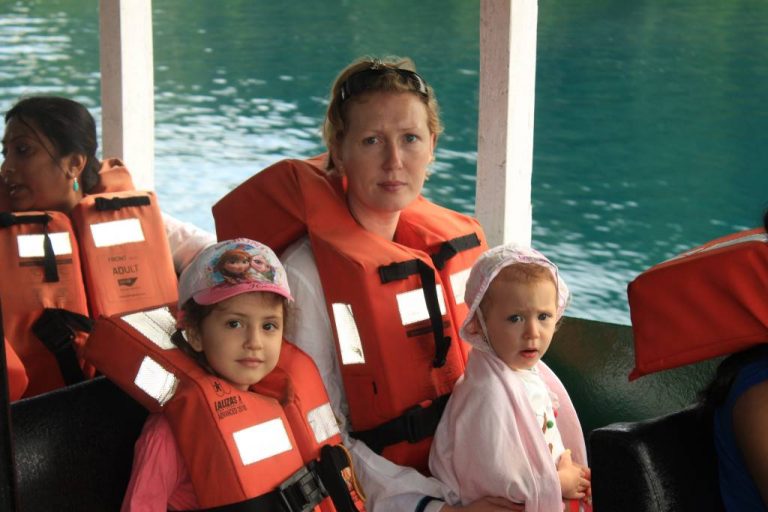 Conclusion - to go or not to go?
I say go, my wife says never again. Go for the boat trip jungle scenery and pretty underwater life you can observe while snorkeling. Go if you have limited time in and around Andamans.
Do not go, because the cost and bureaucracy, that may ruin the trip.
Cost for 2 in rupees will be:
Car 1500 or more
Permit 500 x 2 = 1000
Boat 750 x 2 = 1500
Snorkeling 1000 x 2 = 2000
------------------------------------
Now 6000 Rs for a couple, for a day-trip, excludng food, while including an awkward "hold my hand in the life west" snorkeling, is simply too much. For that price in Thailand or Indonesia, the couple will dive, not snorkel. Snorkeling is FREE anywhere and everywhere I happened to be in 25 years of my travels.