How to spend a week in Oman?
Traveling to Oman for a week? This country on the Persian Gulf is so entrancingly charming and diverse that it's quite a challenge when it comes to what to include and not in your Oman itinerary. That's why we've come up with this proposed travel program that would prove helpful for your upcoming Oman travel.
This article has been written by Neha Singh, a travel blogger from Dubai, with occasional comments by myself (Roland).
One Week In Oman – At A Glance
We've compiled this travel program assuming that you have got full seven days to discover the rugged beauty and diversity of Oman.
Day 1: Arrive in Muscat and Take in the Vibrant City Vibe
Day 2: Dedicate This Day For Cool Water Activities
Day 3: Visit Jebel Shams & See Oman's Version of Grand Canyon
Day 4: Spend a Day at Nizwa
Day 5: Explore Wahiba Sands
Day 6: Head to Sur & Ras Al Jinz
Day 7: Relax at Muscat's Beaches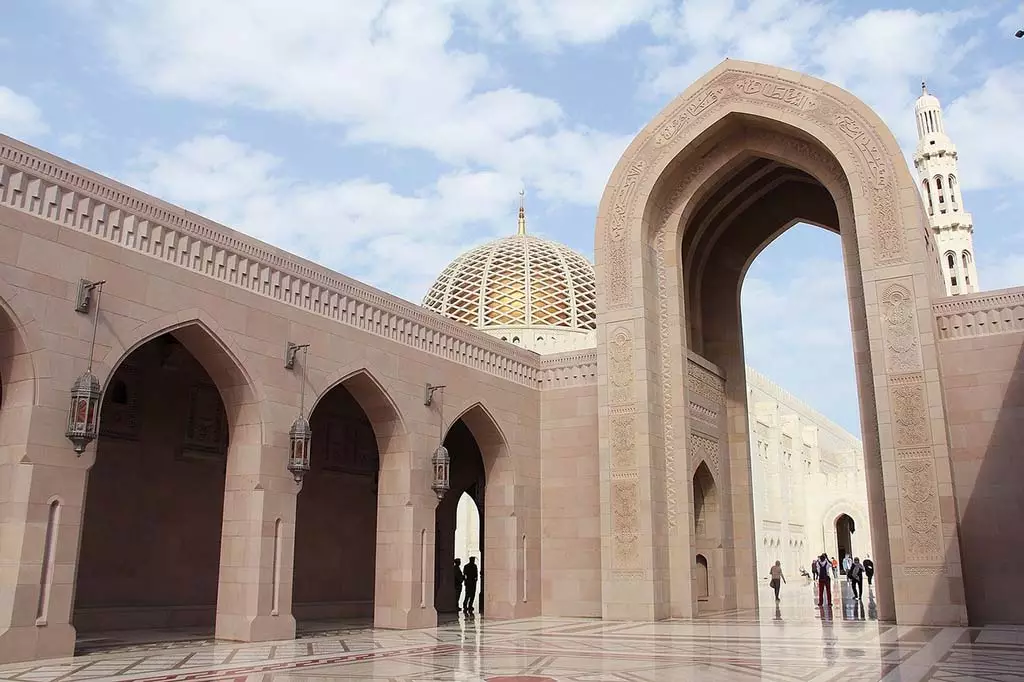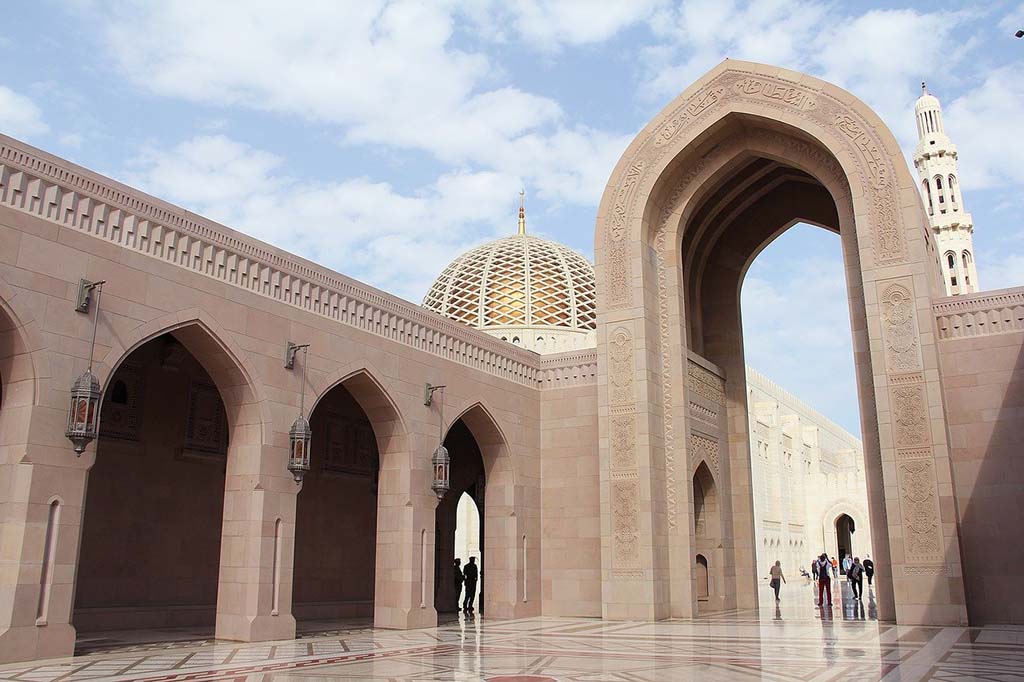 Week in Oman, Day 1:
Take In Muscat's Vibrant City Vibe
With its astonishing location in the midst of the Gulf of Oman and Hajjar Mountains, Muscat is one of the Arabian Peninsula's most unique and of course striking capital cities. It's unrivaled for its perfect blend of modernity, old world charm and of course unpretentious natural beauty. So start your Oman holidays by checking out Muscat's cool attractions! And the most recommended way to experience all is via a comprehensive city tour.
This mainly includes a visit to Sultan Qaboos Grand Mosque which is the country's main mosque and a must-experience for its architectural grandeur; it's open for non-Muslims as well.  Depending on your sightseeing route, you'll further visit the embassy quarter and also get to check out the old city at Mutrah that is famed for the beautiful Mutrah Corniche as well as the traditional Mutrah Souq (where you can shop Arabian ouds, carpets, traditional attires etc).
The place is even more compelling as the sun goes down. Sign up for a dedicated night tour which mainly takes you to Bait Al Zubair Museum, Mutrah Harbor, and mostly the blissfully illuminated Al Alam Palace that create a stunning spectacle. Alternatively, you can go on a sunset cruise that gives you a grand standpoint of Muscat's illumed skyline views. This allows you to see the iconic landmarks from water while relishing refreshing complimentary drinks.
Adding a word: At the north end of Mutrah, lively fish market is busy wit activity in the morning. (Roland)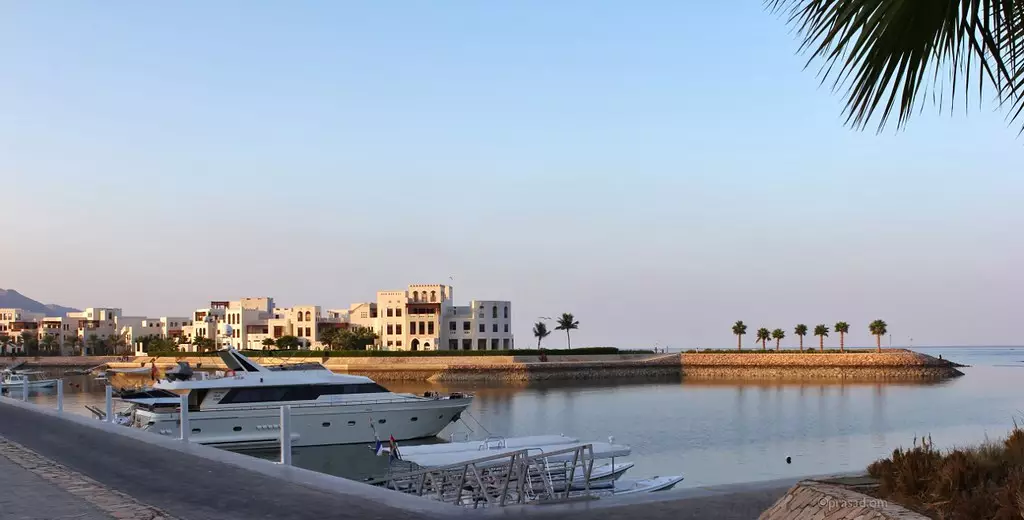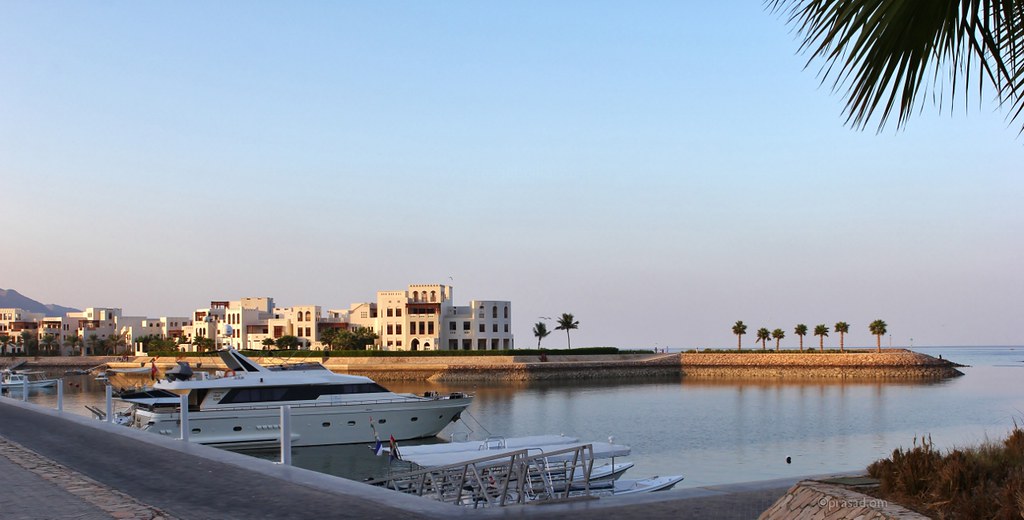 Marina Bandar Al-Rowdha
Week in Oman, Day 2:
Dedicate This Day For Cool Water Activities
The region is not only famed for its striking cityscape, but also for its incredible seascape with exuberant waters that lie off the shores of Muscat. It harbors some of the most fascinating and adorable marine inhabitants such as dolphins. So why not set out on a dedicated cruise that lets you spot these adorable creatures at close quarters. Setting off from Marina Bandar Al-Rowdha, this further gives you the chance to see the stunning rock formations and the region's rugged coastline all in its true splendor.
Listen to an enlightening commentary that sheds some amazing facts about dolphins and this even includes some interesting info about their eating patterns. You can even add a thrilling session of snorkeling to make this day more exciting and unforgettable. So what better way to come face to face with the region's colorful coral reefs, sea turtles and other lively marine species that thrive in the Gulf of Oman?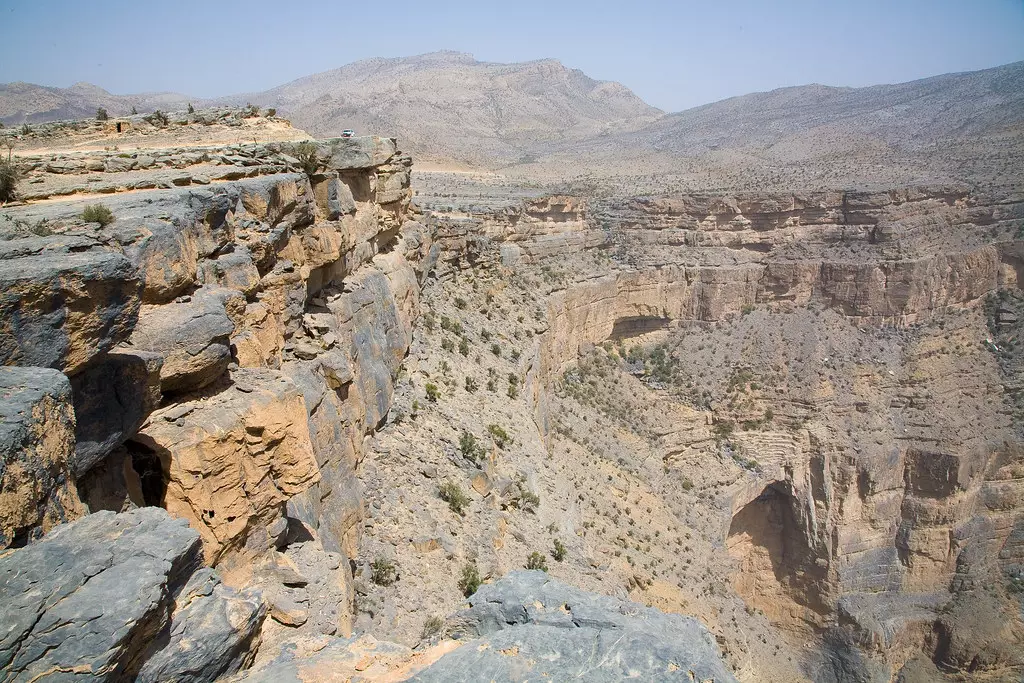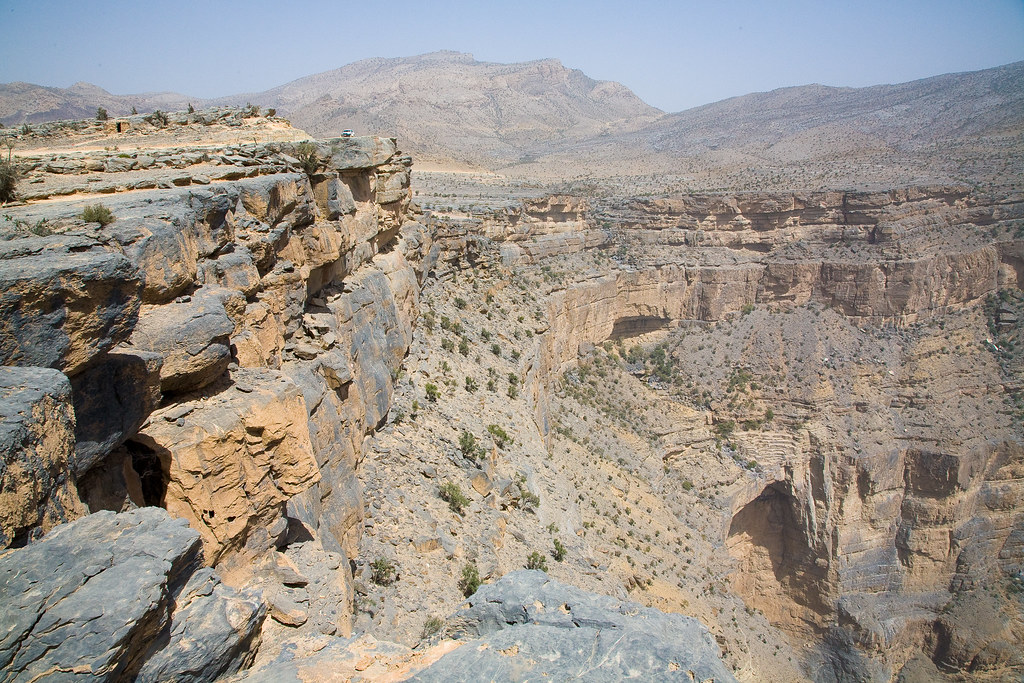 Jebel Shams
Week in Oman, Day 3:
Visit Jebel Shams & See Oman's Version Of Grand Canyon
Satiate your love for action, adventure, and nature all on this day as you make your way to Jebel Shams and also visit Wadi Ghul which is famously dubbed as the Grand Canyon of Oman. Get the right vehicle with or without driver to reach here, about 240 kilometers away from Oman (approximately 3.5 hours). With a lot to explore, it's most ideal to sign up for a guided excursion.
At an altitude of over 3000 meters, Jebel Shams is the highest mountain in the country, while Wadi Ghul is about 500 meters deep which makes it the deepest canyon in the Middle East. To make the most of this day, make sure that you start early. Take the hiking trail, popularly known as Balcony Walk, which leads you through the side of Wadi Ghul. Not to mention, this passes you through some of the most scenic views.
Add to this a visit to Jebel Akhdar which is rightly called the Green Mountain for its breathtaking lush beauty. It's also recommended to pause at Birkat Al Mauz which is stunning for its verdant date plantations, archaic clay structures, and UNESCO-listed falaj canals. Moreover, as part of your Grand Canyon visit, make a stop at the historic Al Hamra town that dates back to more than 300 years. Another similar settlement you should not miss is Misfat al Abriyyin.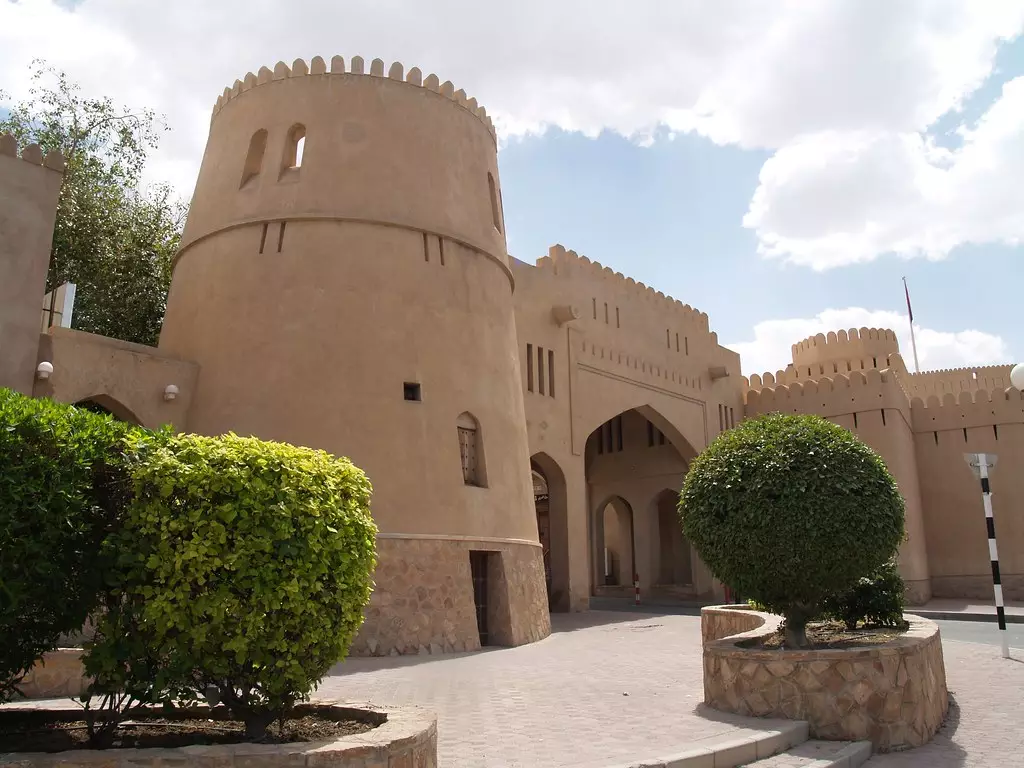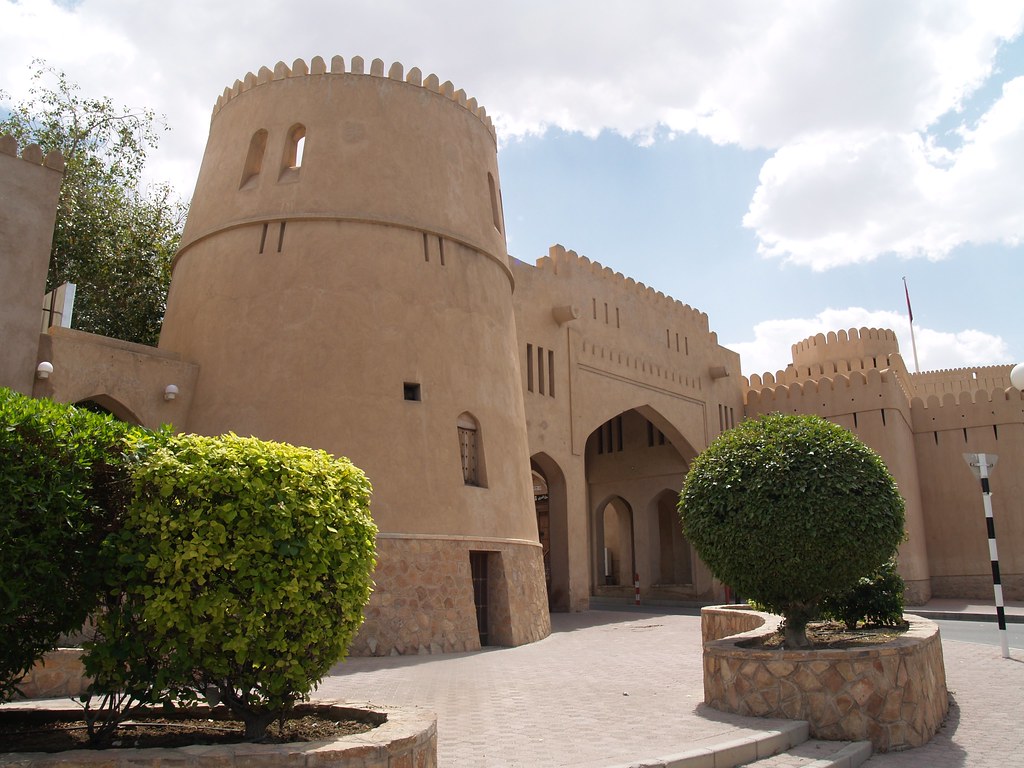 Nizwa
Week in Oman, Day 4:
Spend A Day At Nizwa
Just about two hours from Jebel Shams, this place is unmissable for culture vultures. As a place ingrained in fascinating culture and legends, a quick drive to Nizwa allows you to be part of some intriguing experiences. Explore the iconic Nizwa Souk, locally called Old Souk; this bustling spot is the ultimate hub for shopping one-off souvenirs, savor traditional foods etc. If you're traveling here on a Friday, then you'll be able to take in the Nizwa Livestock Market where animals, herders and farmers gather from all over the region. Another must-see attraction is the 16th century Nizwa Fort which is one of the finest illustrations of the classic Omani forts. Apart from these, Nizwa also serves as a gateway to other historical attractions in the region, mainly Tanuf Ruins and the UNESCO World Heritage Site of Bahla Fort
Week in Oman, Day 5:
Explore Wahiba Sands ­­­­­­­­­
What's a trip to an Arabian destination without journeying you to its pristine and unscathed desert land?  So set aside this day to explore the ethereal dunescape of Wahiba Sands, which is 195 kilometers away from Nizwa and about 240 kilometers from Muscat. This not only introduces to unparalleled desert sands but also lets you glimpse into the authentic Omani culture and traditions. Being an absolute off-road tour, our strong suggestion is to go on a guided desert excursion instead of self-drive.
This is mostly inclusive of a powerful 4X4 ride and further comes with the opportunity to see real nomads, ride friendly camels, and even take in the age-old remnants with a visit to quaint hamlets such as Ibra and Fanjah. There will also be a stop at Wadi Bani Khalid whose fertile grounds are packed with lush plantations, refreshing pools, and pristine natural springs, among others. And don't miss Sumeil Gap – the natural gap which divides the Western and Eastern Hajjar Mountains.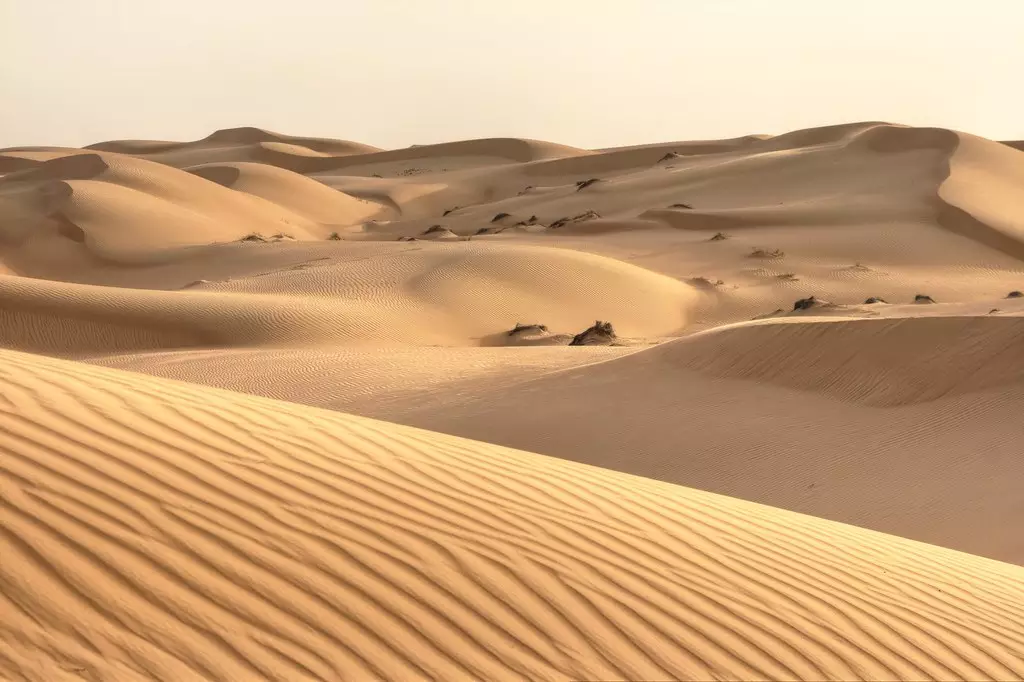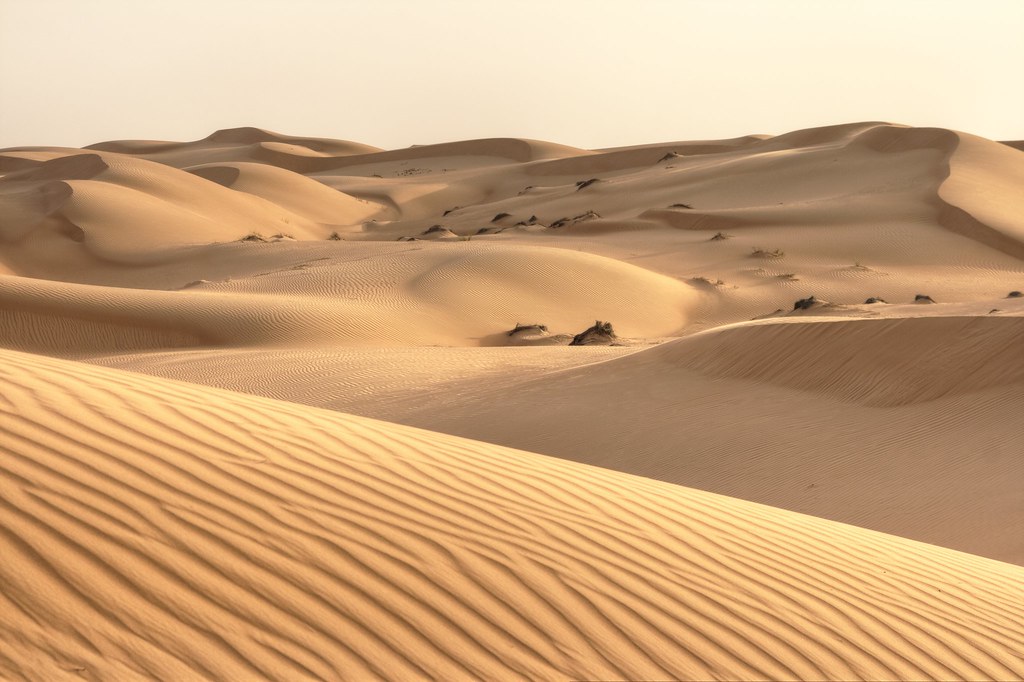 Wahiba Sands
Week in Oman, Day 6:
Head To Sur & Ras Al Jinz
Placed about 160 kilometers from Wahiba Sands and 150 kilometers from Muscat, the coastal town of Sur is a definite see for its surreal sights and attractions. Foremost of them is Bimah Sinkhole; this natural phenomenon is 20 meters deep and 50 meters / 70 meters wide. Legend has it that it formed due to a falling meteorite.
Located in Hawiyat Najm Park and surrounded by distinct rock formations, this sinkhole also allows for a refreshing dip in its cool water. That's not all, you can further take in the paradisiacal beauty of Wadi Tiwi (filled with fruit plantations and stunning pools), discover Fins Beach, and most of all, visit Wadi Shab that is sure to take your breath away for its verdant beauty and magnificent waterfalls.
About 45 minutes to 50 minutes' drive from Sur is Ras Al Jinz Turtle Reserve; it is considered the only place on the planet where you can spot endangered green turtles.
Week in Oman, Day 7:
Relax At Muscat's Beaches
Back in Muscat, dependent on your time availability, you can admire the region's stunning beaches, do some last-minute shopping and even check off the sights (if any) you've missed.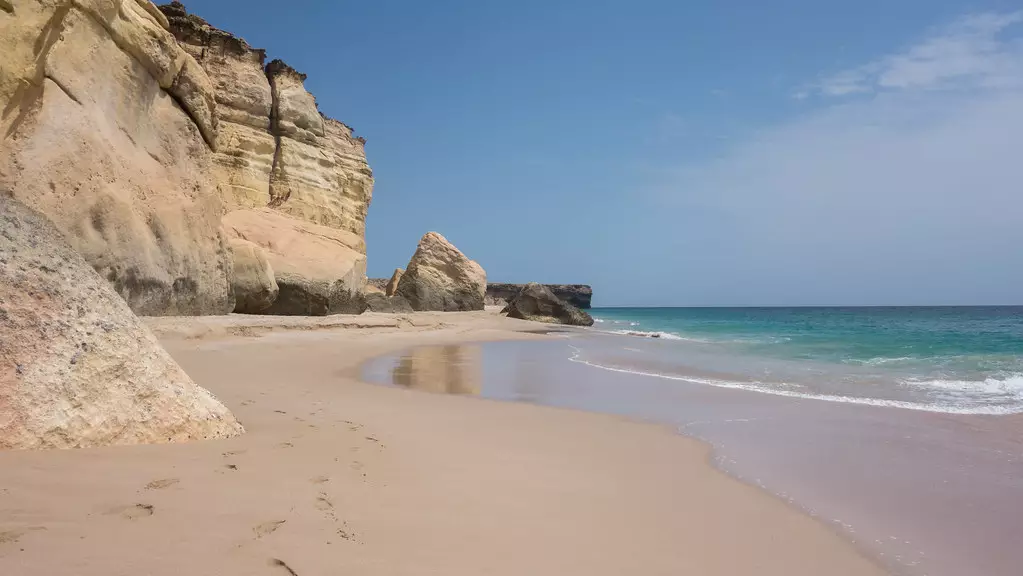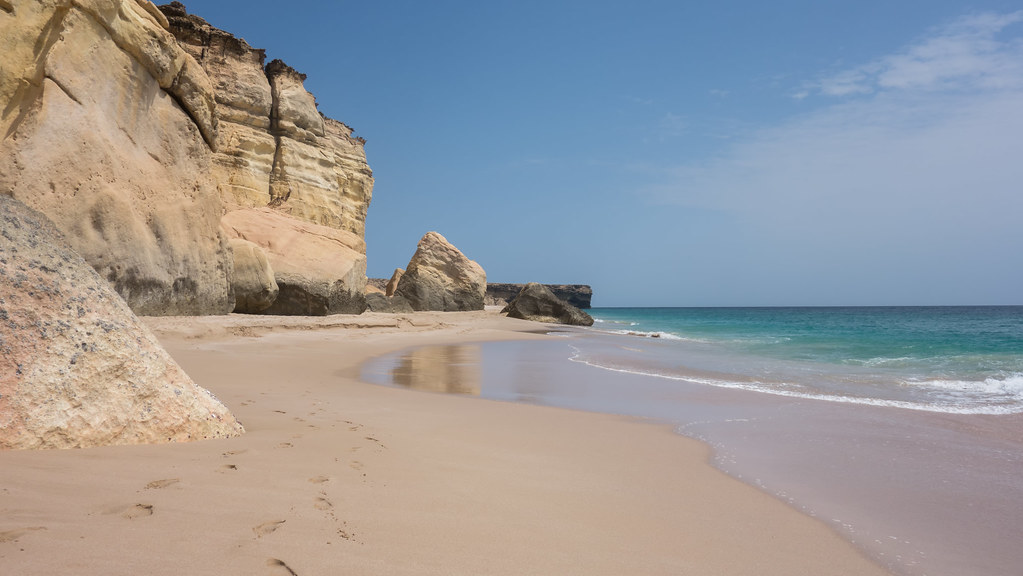 Sur
Top Oman Travel Tips by Neha Singh
Book your hotel accommodations in advance and this is applicable to your airline tickets as well.
With lots to see and explore, make sure that you pre-reserve every aspect of your sightseeing to avoid any kind of hassles along the way.
If you're traveling to Oman from Dubai, the place is easily accessible on a two-hour ride via road. You can also choose from dedicated tours like Musandam Dibba Tour or Musandam Khasab Tour.
Top Oman Travel Tips by Roland 
Taking an organized tour is suitable for some visitors. Some of us enjoy freedom of making their own plans and do not need a guide.
We have taken our own tent to Oman. Internet sources told us, that Oman is historically a nomadic country and pitching your own tent is welcome. True. Locals welcomed us and treated us well.
We have rented our own car. Picked the cheapest 2WD Toyota. Roads in Oman are good. Yes we got stuck in the sand once or twice when driving village side roads, but there were always locals willing to push 🙂
If you can, spend two weeks. Itinerary could be the same as Neha suggested, just take it more relaxed. Spend more time in the desert. At least one night. And spend more time at the sea side, snorkeling and diving. My wife and I did our diving course near Muscat. It is not cheap there, though.
 Conclusion
With this one week in Oman program, we anticipate that you'll get to experience a bit of everything that this enormously captivating Arabian land has to offer. Whether you're visiting here for first time or revisiting, a trip to Oman is sure to gift you holidaying moments of a lifetime.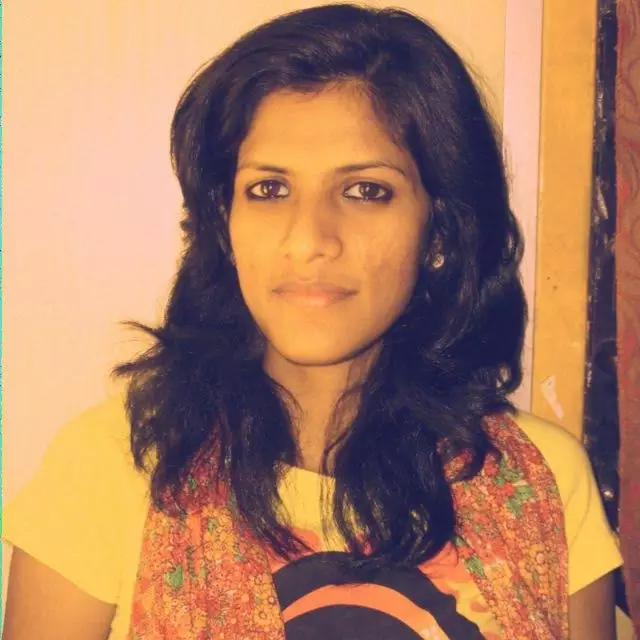 Hi. I am Neha Singh. I enjoy traveling, meeting new people, and learning about the local culture and food. I am always looking forward to visiting new places and like to play tennis in my spare time.
Guys, you can find Neha on Facebook here and she is sharing her travel knowledge on her nice webpage dubaiwikia.com
Pictures source: flickr.com wit credits to prasad-om, andriesoudshoorn, mhoman, Nicolas Rénac, jurvetson and roberthaandrikman