Guide to Middle Andaman Island
Most of the visitors to Andaman islands just stick to two touristy islands, Havelock and Neil. The real beauty is, however, elsewhere. Little, North and Middle Andaman offer diverse beauty. Still, not many people make their way that far, which is good for us, independent travelers! When you invest little extra effort, you can explore these areas with no tourist in sight.
Why visit - Middle Andaman Highlights
Middle Andaman highlights are its turtle nesting beaches and two mangrove walkways.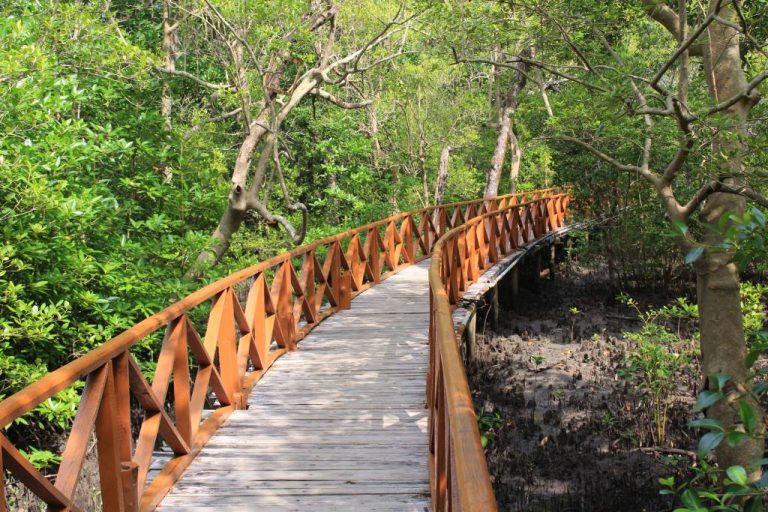 Dhani Nallah Mangrove, Middle Andaman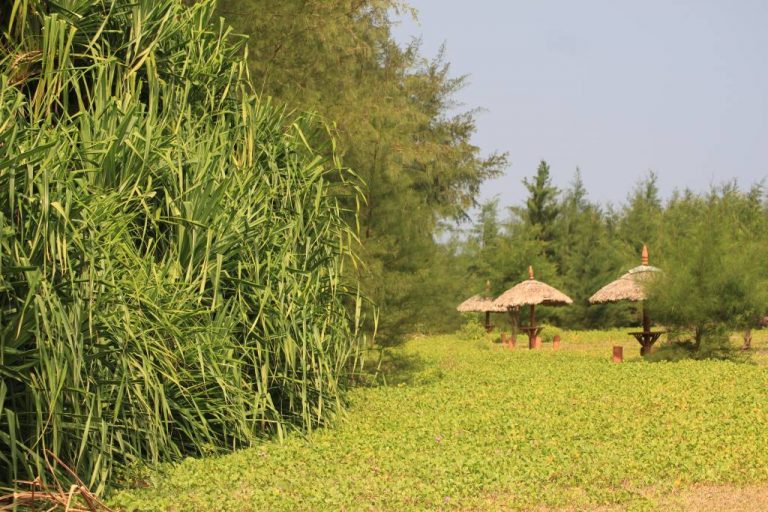 Dhani Nallah Beach, Middle Andaman
Mangrove walkways
Dhani Nallah Mangrove walkway
36 kilometers north of Rangat, along the Great Andaman Trunk road the real gem of Andaman archipelago can be found. Mangrove walkway Dhani Nallah is amazing, 700 meters long walkway through thick coastal mangroves of Middle Andaman island. Mangroves are impenetrable on foot. If you tried, you would probably sink in the mud or get eaten by crocodile. Or both. Therefore the walkway, elevated above the high tide water level, offers a rare glimpse into this coastal ecosystem. Most surprisingly, it is little visited, seeing dozen of visitors per day.
Our best suggestion is that you visit Dhani Nallah Mangrove walkway during the night as well as during the day. The day visit is great and night visit is magic. Great price to quality accommodation nearby is Hawksbill nest resort is some 2 km away from Dhani Nallah entrance. Hawksbill nest is great base for easy, but in the night mysterious, half an hour night walk to the mangroves and to the turtle nesting beach.
Getting to Dhani Nallah
Public transport: Any local bus will drop you at Dhani Nallah Mangrove walkway. There is a bus roughly once an hour during the normal working days, less on weekends or holidays. Watch the calendar, if you travel individually by public transport. You may arrive from Rangat, visit Dhani Nallah Mangrove walkway and continue in two hours on next bus to Diglipur or Mayabunder (Or vice versa). There is a school on the other side of the road and even a bus stop, where you can hide in case of rain.
If you have your own car, just schedule an hour or two during your trip along Andaman Trunk Road and stop here on the way.
Dhani Nallah is also spelled Dhanill Nallah or Dhaninallah in some sources.
Middle Andaman Map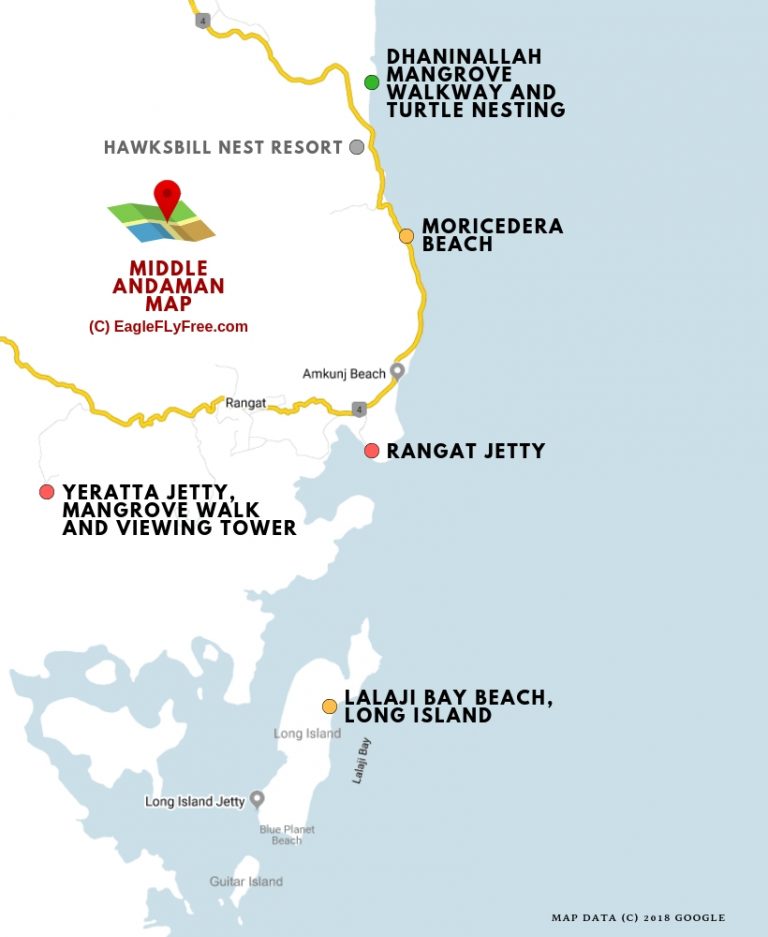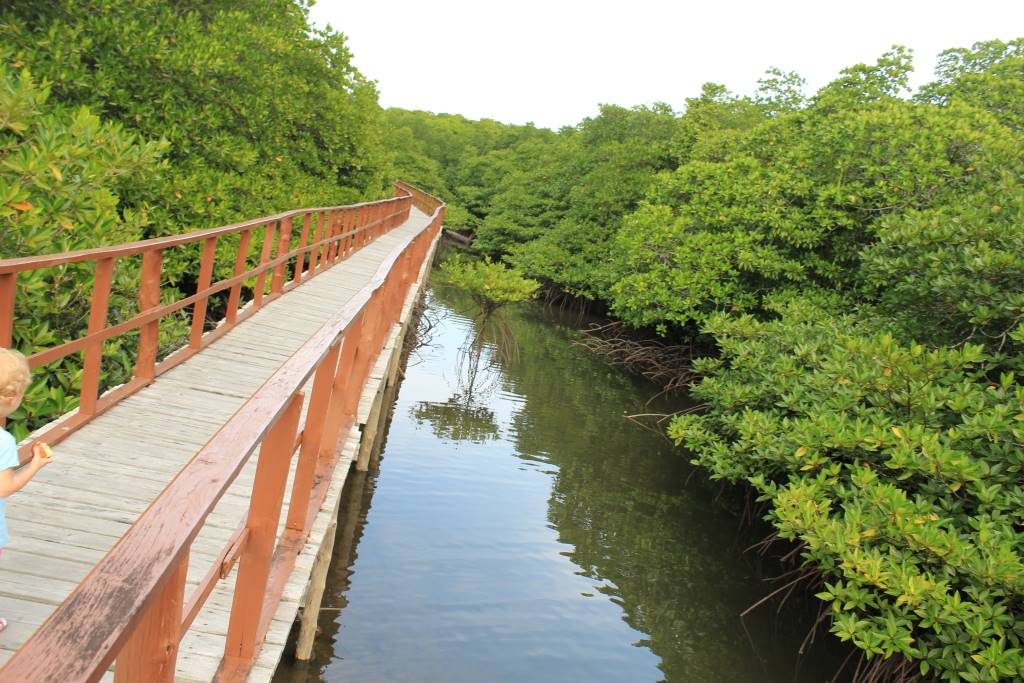 Yeratta mangrove walkway and viewing tower.
While Yeratta mangrove walkway is much smaller than Dhani Nallah's, it is still a nice and interesting walk. In combination with the viewing tower, it makes a nice stop for one hour or so to explore, before or after you arrive from Long Island.
What are the "mangroves"?
A mangrove is a shrub or small tree that grows in coastal saline or brackish water. Mangroves are so special, because they are salt-tolerant trees and are adapted to live in harsh coastal conditions. These trees have a complex salt filtration system and complex root system to cope with salt water and waves. Mangroves occur worldwide in the tropical and subtropical areas. 
Turtle nesting and hatching
Two of the miracles of life you can experience in one place, the Dhani Nallah Beach. From mid-December to March turtles come to Andaman shores to lay eggs. Baby turtles will hatch some 45+ days later, depending on weather and temperature and you can observe them returning back to the ocean.
Be realistic in your expectations and take your time. There will be nights when more turtles come to hatch, there will be nights when none comes. There are couple of banana leaves "eco umbrellas" to hide in case of rain and one eco hut, where Forest department rangers may hang out, waiting for turtles to come. The beach is enormous, thus they spent most of the time walking along the beach in search for the animals. At the time of our visit in February 2018 a bigger structure was being built, as workers informed us: "for Forest department purposes".
A guide to respectful turtle nesting observation:
- be respectful to the nature.
- use NO light! Flashing your mobile light to the sea will most likely scare the turtle away. She will not come to the shore that night and you ruin your own chances. If you need to use light, use low red light.
- do not touch and do not obstruct turtle's journey back to the sea
- respect the forest department rangers instructions, they are there to protect the nature, not to guide you
- do not walk barefoot, there is a chance to meet a snake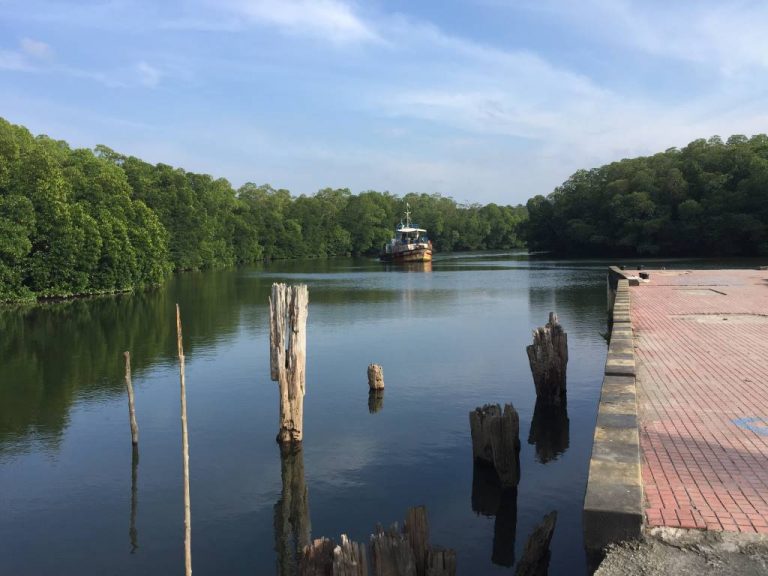 Long Island´s local ship to Yeratta jetty
Getting to Middle Andaman by Ships
If you plan to arrive by ship, take a note, there are two jetties near Rangat. If you arrive by "long distance" ship from Port Blair, you will disembark at Rangat jetty. If you arrive from Long Island by local ship, you will disembark at Yeratta.
There is a ship going to Rangat from Port Blair every second day. This one however stops at all the islands along the way. Thus it is good choice for island hoping between Havelock, Long Island and recently Strait island, but is is not very convenient for reaching Rangat from Port Blair, as the journey takes the whole day. Take bus instead.  (btw. I am not aware of any accommodation on Strait island. The island was closed to outsiders until recently. Let me know.)
Long Island´s local ship to Yeratta jetty runs twice a day: early morning around 7am and mid-afternoon, around 3pm. I strongly recommend this is amazing journey. Ship sails smooth, picture perfect waters among thick mangrove forest  and it costs some 20 INR one way, making it one of those amazing, but very cheap journeys in the world.
Read more about Getting around Andaman islands by Ships in separate section of this guidebook.
Getting to Middle Andaman by Bus
There are 4 buses daily, running the length of the Andaman trunk road, from Port Blair, heading north to Mayabunder and Diglipur. These run at 4:15, 7:00, 10:00 and last at 12:45. Departure times are scheduled according to times  when the convoy crossing thru the Jarawa Forest Reserve is scheduled. There may be more buses going just Port Blair to Rangat, from where you would need to catch some other vehicle further to Hawksbill nest resort or to Dhani Nallah. State Transport Service, Anand and Geetanjali compete on this route.
Read more about Getting around Andaman islands by Bus in separate section of this guidebook.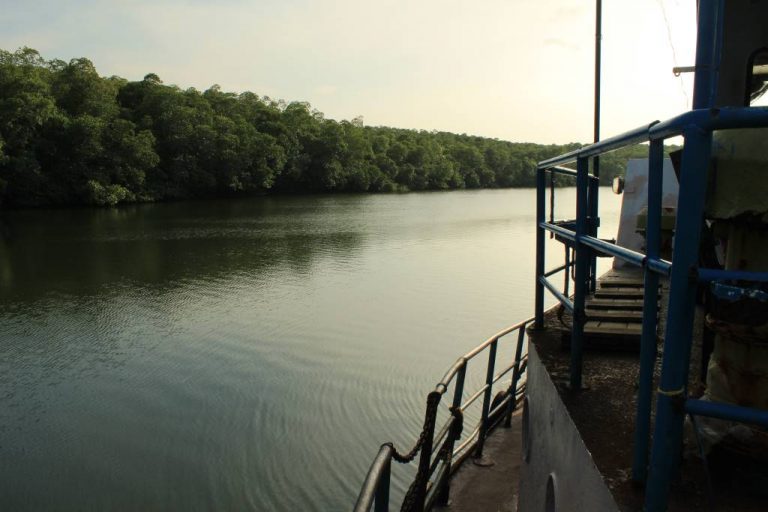 Yeratta mangroves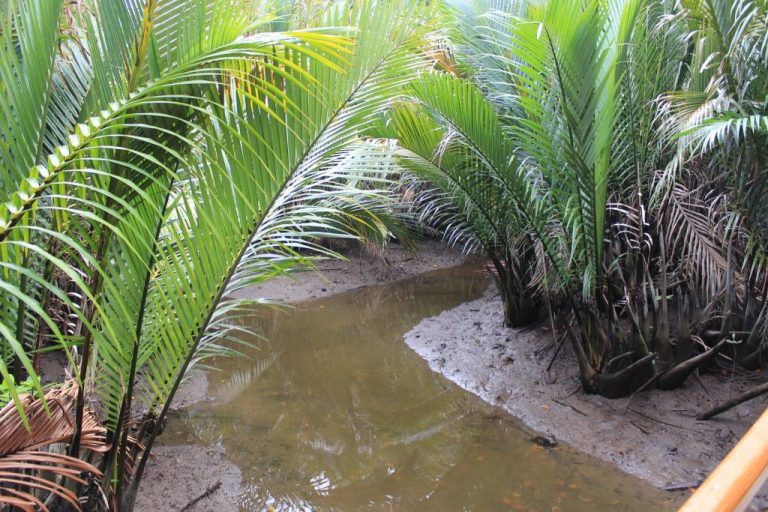 Yeratta mangroves
Getting around Middle Andaman
Your main journey within Middle Andaman is reaching Dhani Nallah and/or Moricedera beach from either Rangat or Hawksbill nest resort. As mentioned, buses run roughly once an hour during the normal working days, less on weekends or holidays so plan accordingly. We have seen occasional Auto rickshaws and jeeps passing by infrequently. Stand by the road and someone will pick you up ?
Another destination within Middle Andaman here is Yeratta jetty, which can be reached by bus or Jeep from Rangat. Yeratta is the jetty you will use to get to/from Long Island. Buses leave from center of Rangat and are scheduled to meet arriving and departing ship from Yeratta to Long island. Our advice would be for you to take a jeep going to Yeratta, and plan to reach the jetty one hour before ships departure. This way you will have some time to explore the Yeratta mangrove walkway and its pretty decent viewing tower.
Middle Andaman Accommodation
The only place to mention is and honestly recommend is the Hawksbill nest resort. Located 2 km away from Dhani Nallah and 34 km from Rangat, this tourism department run hotel is great base to explore Middle Andaman.  A room with double bed, running hot water and European toilet will cost from Rs 1200 here at government resort. It is very good value for money and with so many things to do, think of spending at least 2 nights there.
See details of the Hawksbill nest resort here https://eagleflyfree.com/en/andaman-islands/hawksbill-nest/
Middle Andaman Food
Hawksbill nest resort will cook for you breakfast, lunch and dinner. Prices are very reasonable, as usual at government owned resorts. Order your food well ahead, so resort can buy supplies for your meals. Being this far from civilization is, hotels do not keep large stock of food, thus the food on menu may not be available every day.
There is tiny fishing village in front of the resort with a few stalls to buy soft drinks, tooth paste or dry snacks. You may buy fresh fish from fisher-women every day.