Hello and welcome to Serene Homestay
Dear Traveller,
thank you for visiting our web page. It will be our pleasure to welcome you as a guest in our guesthouse. We hope you will become part of our family for a few days at least.
Serene Homestay is located in Nongriat, 2 minutes walk from the incredible Double Decker root bridge. If you want to catch the sunrise at Double Decker there is no better place to stay than Nongriat.
Serene homestay accommodation
If you are a travelling solo, in a couple or a family, if you just stop over for a night or you plan to stay in Nongriat for longer, we have something for everyone:
5 double rooms
3 triple bedrooms
Two dormitories
Sleeping places for 6 in each dormitory room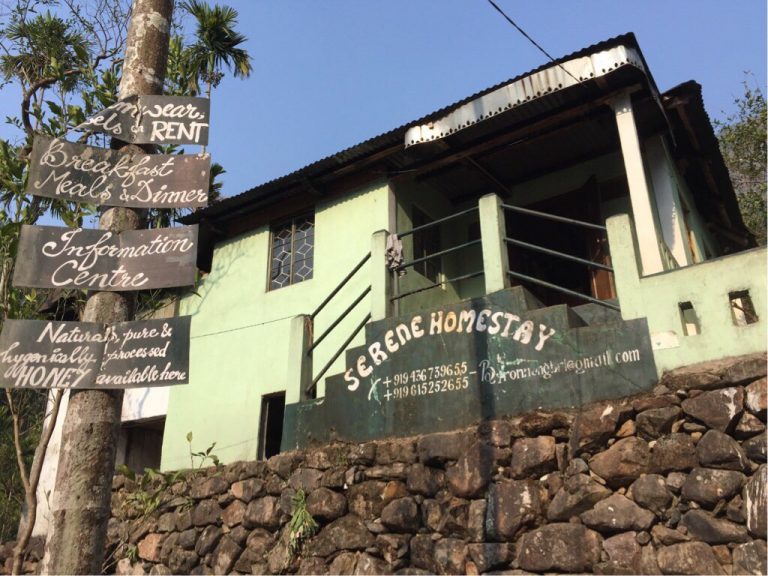 Serene Homestay, Nongriat
Our accommodation is divided in 3 floors with toilets, hot water showers and lounge available in each floor. Price for your stay is Rs. 500 per person per night in the rooms and Rs. 400 per person per night in the dormitories
More services for our guests
Breakfast, lunch or dinner - we are able to offer you our home cooked food. As we live far from "civilization" our food is simple and we use locally grown products.  Breakfast, lunch or dinner we serve in the restaurant room. Dinner is served as buffet dinner.
Information center - want to know how to reach waterfalls and root bridges in the area or where to buy organic honey? For free advice, please ask at our information center.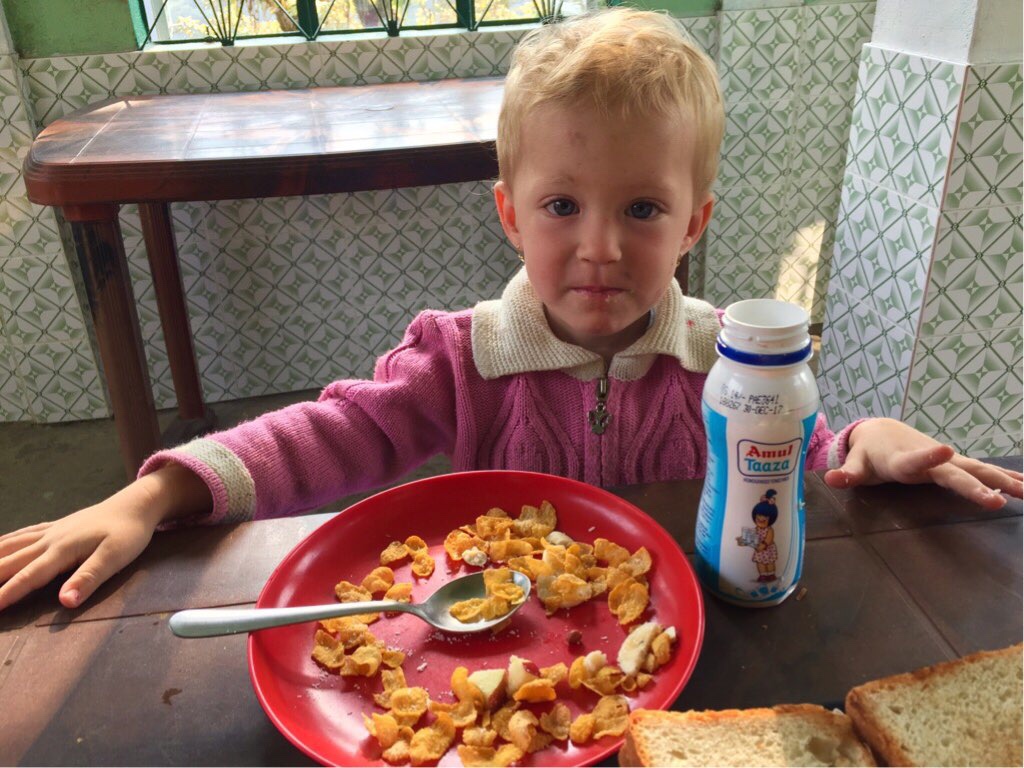 Breakfast near Double Decker
How to reach us
To reach Nongriat, you need to head for Cherapunjee and then for Tyrna village. As public transport is scarce on this route, most visitors charter a taxi from Shillong. However, there are shared jeeps from Shillong to Cherra Punjee, then to Tyrna and vice versa. Direct shared jeeps from Shillong to Tyrna leave at 2:00 -2:30 PM from the 1st parking lot (Bara bazaar) and Tyrna to Shillong at 7:00 AM and 1:00 PM.
Please refer to Travel guide to Meghalaya root bridges for details of How to travel in the area and how to reach us.
From Tyrna a spectacular downhill trek will bring you to Nongriat within 2 hours. But do not rush it, there is so much to enjoy on the way.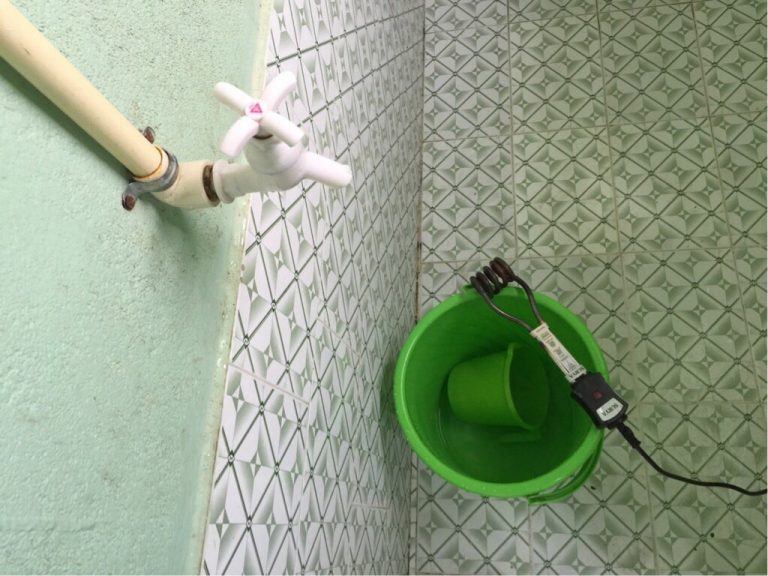 Shower with hot water 🙂 Nongriat style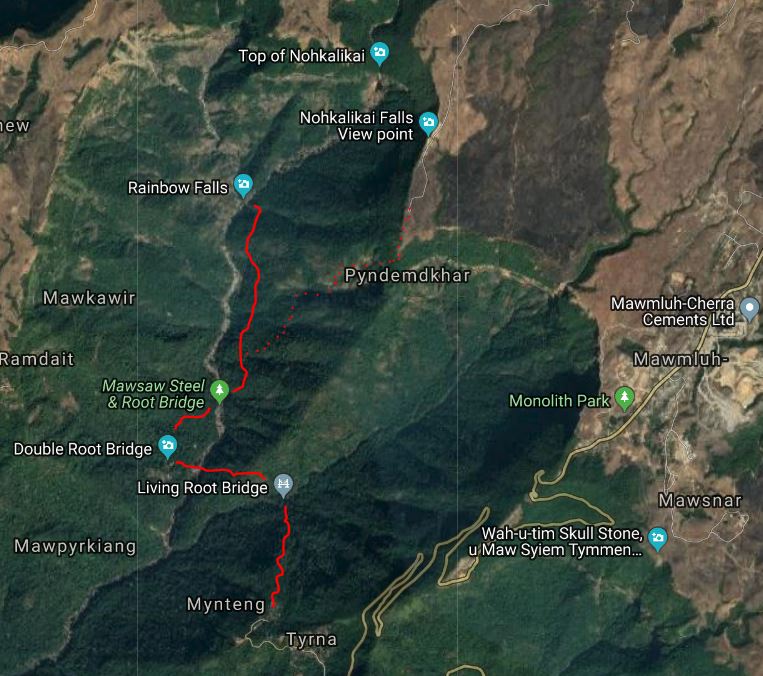 NONGRIAT AREA MAP Data (C) 2019 Google
Contact Serene Homestay
Want to book now? Have a question? Planning to visit Nongriat?
Contact us by email at [email protected] or call or WhatsApp +91 8787 57 0552
(Email works better for booking request.)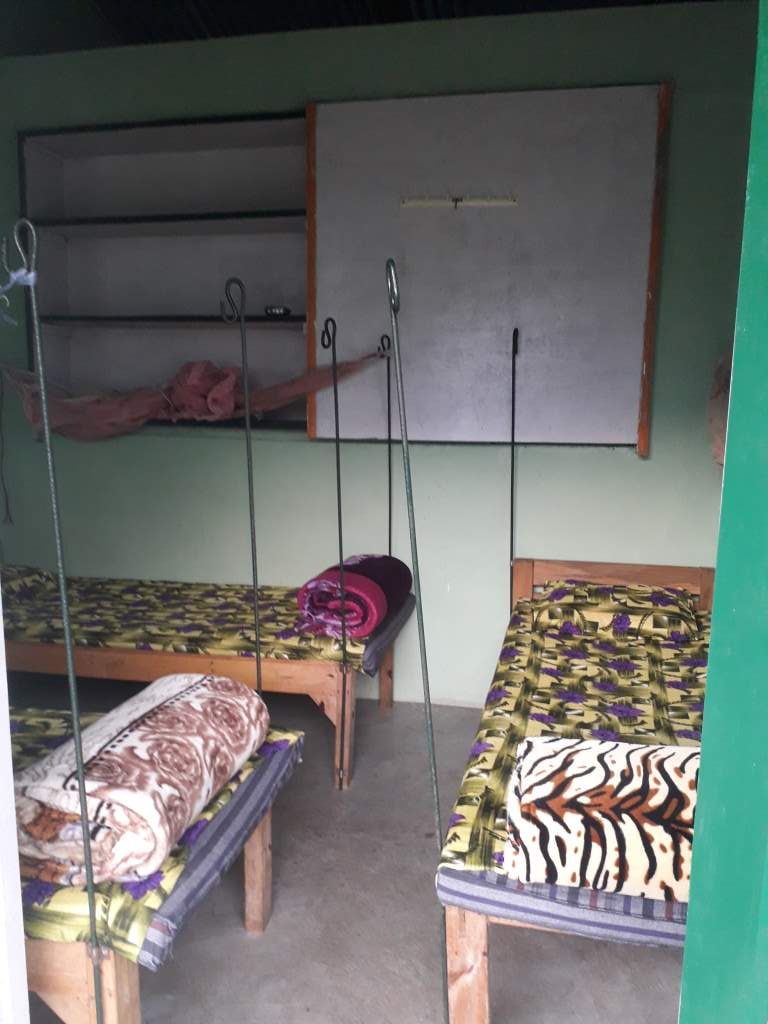 Serene Homestay Nongriat triple room