Hello and welcome to Dar Zara
Dear Traveller, thank you for visiting our web page, we hope to welcome you personally in our hotel. My name is Mohamed Jamili. Dar Zara opens its doors to the whole world to discover tourists Morocco distinct and ancient. We seek to be pioneers in ecotourism in our rich and limitless natural range.
The visit to our home stay is a valuable opportunity to discover and taste delicious dishes with spices and fresh and biological vegetables. It will be our pleasure to welcome you as guest in our house. Our rooms are spacious and airy. You will feel like at home.
Mohamed
Dar Zara offers you
If you are a travelling couple or a family, if you just stop over for a night or you plan to stay in Atlas Mountains for longer, we have something for everyone.
Accommodation:
Quadruple room with 2 double beds and attached bathroom
Triple room with attached bathroom
3 double rooms with double beds or 2 single beds and attached bathroom
Adding an extra bed is possible.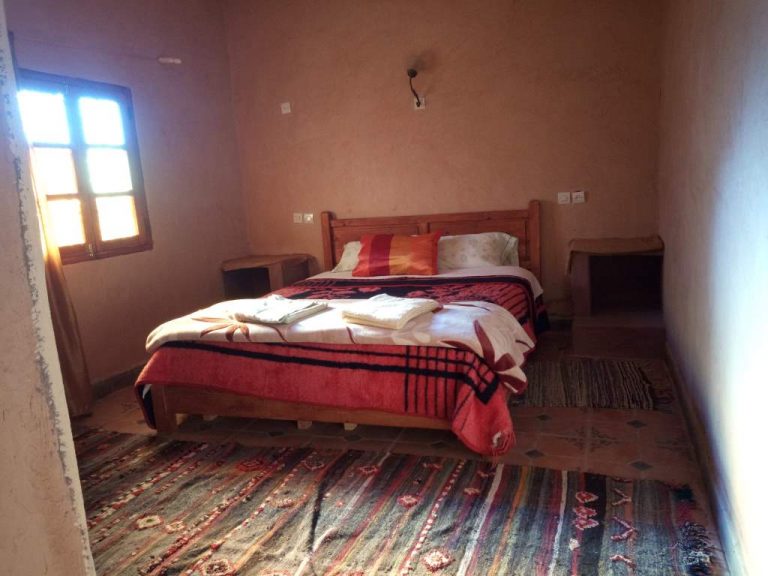 Maison D'hotes Dar Zara doubleroom
Prices at Dar Zara
Quadruple room 40€, triple room 30€, double room 20€, Extra bed 100Dh. All prices are including breakfast.
Hiking in the Mountains 10€
More services for our guests
Parking - free
Breakfast is included in the price of accommodation
Lunch or dinner - can be prepared upon prior request. It is better if you call us ahead, so we can wait for you with your dinner ready.
Quadruple room Dar Zara
Treks in Atlas Mountains
Mohamed will be glad to provide you with tips, advice and guidance for treks and walks in the mountains around Tiourjdal. For example there is a cave and mine to explore nearby.
How to reach Dar Zara
Our Maison D'hotes is located near Tiourjdal, on the main N9 road between Marrakesh and Ouarzazate.  Hotel is clearly signposted with navigation tables on both sides of the road.
Click here for our location available at Google Maps.
Dar Zara reception and lobby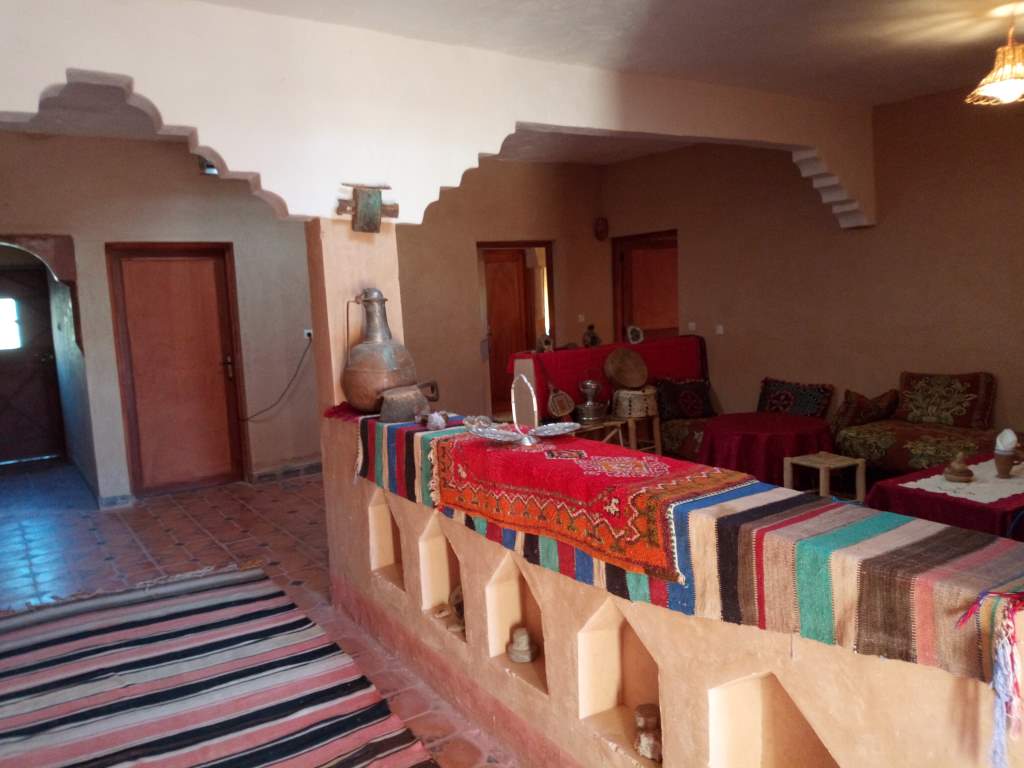 Dar Zara Dinner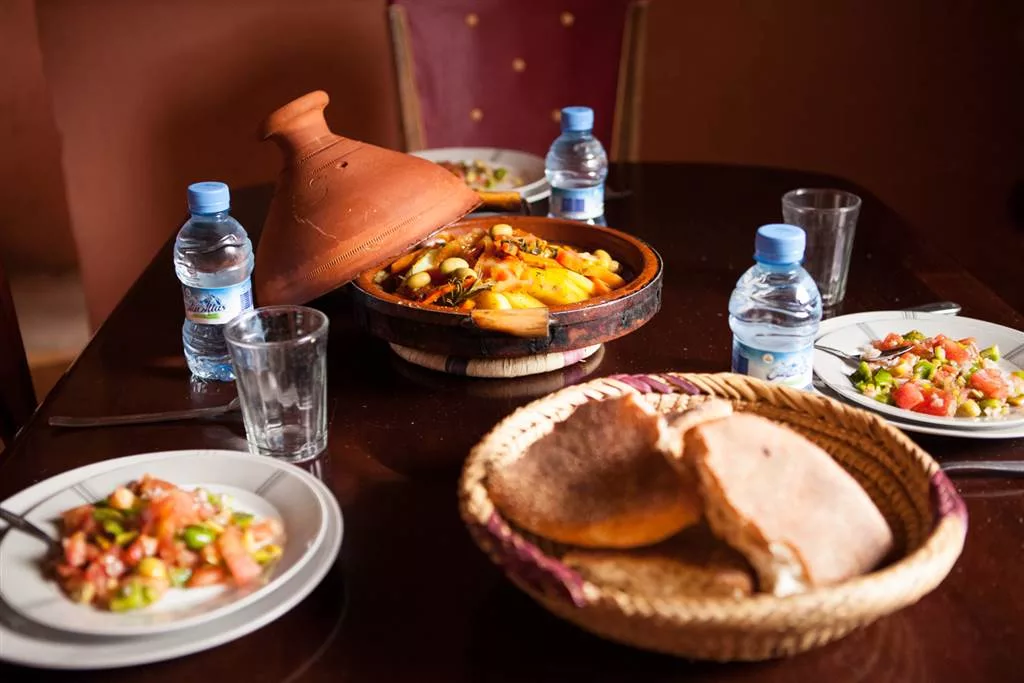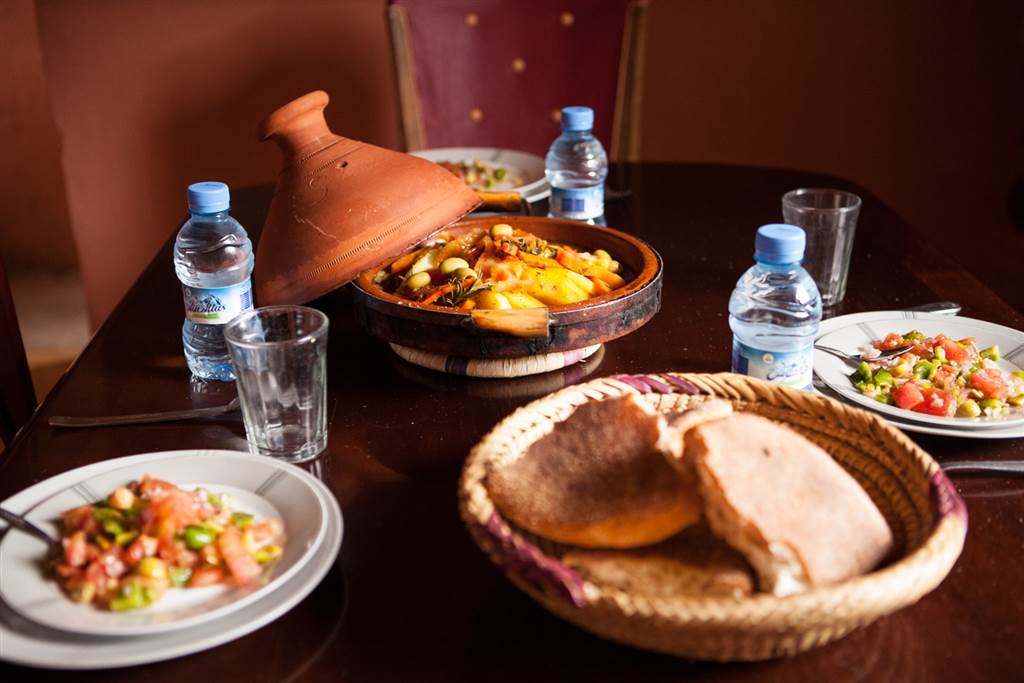 Dar Zara view
Dar Zara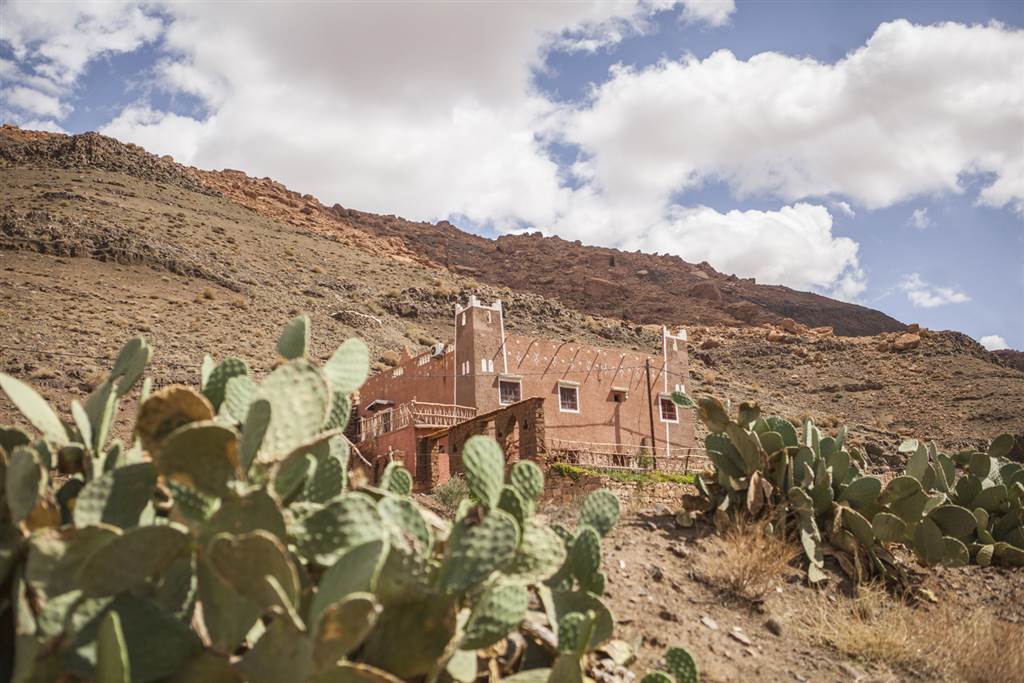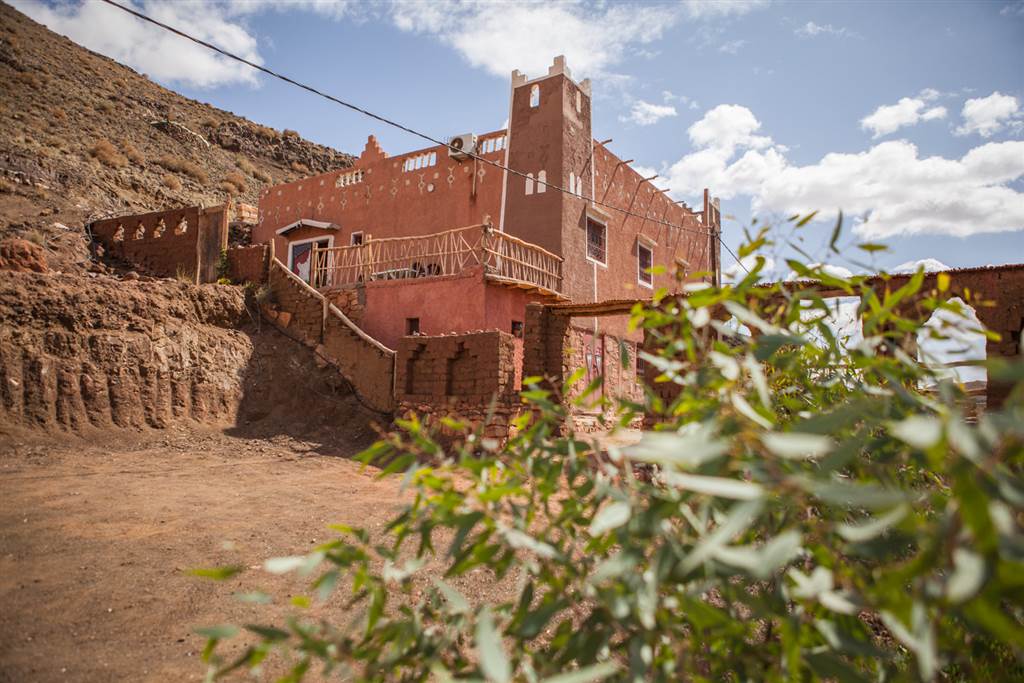 Why is Dar Zara featured on Eagle Fly Free?
While we rarely pick and recommend specific accommodations or restaurants, I believe Mr. Jamili  and his accommodation deserve a thumb up for his warm welcome and hospitality.
This Maison D'hotes is ideally located for people who drive between Marrakesh and Sahara. Driving along twisting and turning Atlas roads after sunset is possible, however it is not exactly convenient or safe. Therefore I recommend everyone to plan a journey thru Atlas in a daylight and if necessary to overnight before or after crossing the mountain range. Dar Zara is located just ideally for this purpose. It is 3 to 3,5 hours drive from Marrakesh or Zagora and 5-6 hours from Merzouga. Hotel also makes a good starting point if you plan to explore Ait Benhaddou or Cinema Studios Atlas in Ouarzazate. Both are 45 minuted drive from the accommodation.
Roland
Become EagleFlyFree's Facebook friend, see pictures on Instagram and videos on YouTube. Thank you.
Save with us
Dar Zara already offers great value for money!
You can save even more using great cashback offers:
Contact Dar Zara
Have a question? Planning to visit Atlas Mountains? Contact Mohamed at Dar Zara and get the best price for your accommodation 🙂
+212 600 222953
[email protected]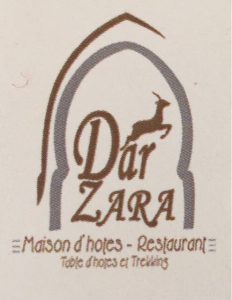 Dar Zara Photos shared by travellers