How to travel Saudi Arabia on a budget
Recent announcement, that Saudi Arabia opens to tourism and even introduced very simple eVisa procedure, took me by surprise. I thought one day it will happen but as it happened I wasn't prepared and I started immediately to search for reasonable budget ways how to visit Saudi Arabia on a budget.
No low-cost airlines to Saudi Arabia
As I write these lines in November 2019, there are no low-cost airlines flying to Saudi Arabia from central Europe. If you want to reach the kingdom cheaply, you'll need to arrive to one of the airports in the nearby countries. The first option that came to my mind was flying to Eilat in Israel, crossing the border to Aqaba in Jordan and then crossing the border to Saudi Arabia.
Travel to Saudi Arabia via Jordan or Dubai?
While it has obvious advantage of low-cost airlines flying to Eilat very cheaply (the return ticket from central Europe goes for about €40), my further explorations showed that this way is not technically possible. Another option I was looking at was flying to Amman or Aqaba in Jordan and crossing to Saudi Arabia from Jordan however even this journey is at the moment only half feasible. The only nearby airport reachable with low-cost airlines from central Europe is the Dubai airport where the prices are not so great as to Eilat or Amman, but still one can get to Dubai and back for below €200 by direct flight.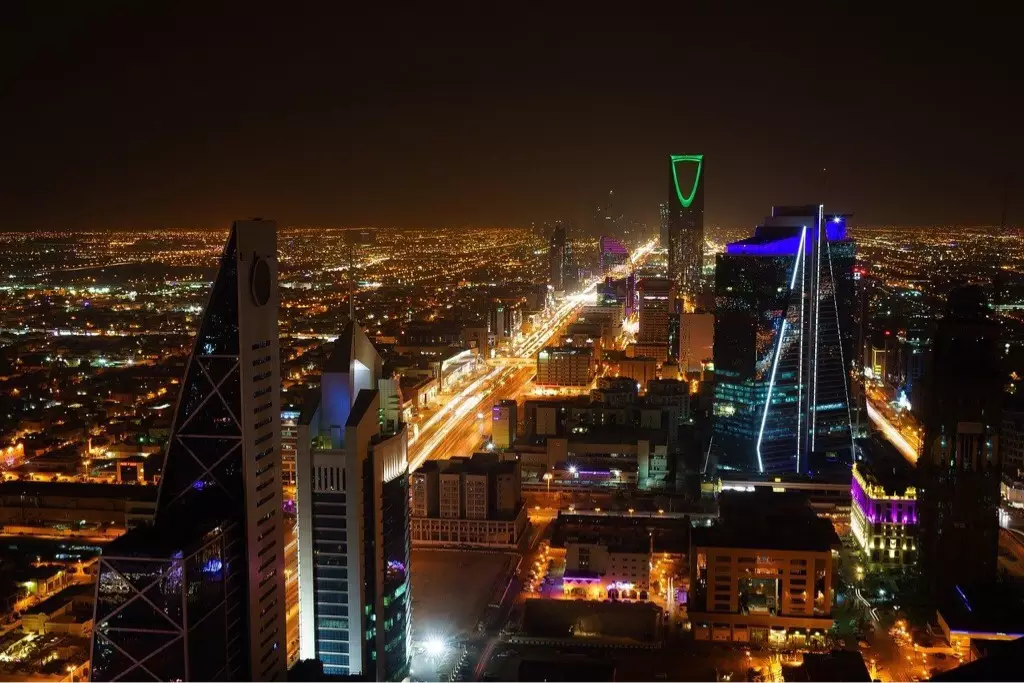 Riyadh Saudi Arabia Capital
Saudi Arabia e-visa policy
The reason why crossing Overland from Jordan to Saudi Arabia is only half feasible is the Saudi visa policy. You can only enter Saudi Arabia on the e-visa through the following 4 airports and 2 land border crossings.
Entering Saudi Arabia by air on e-visa
Saudi Arabia has 13 international airports, however, not all of these airports permit entry to the country for eVisa holders. As of November 2019 only 4 airports were equiped to handle e-visa:
King Khalid International Airport (RUH) – Riyadh
King Abdulaziz International Airport (JED) – Jeddah
King Fahd International (DMM) – Dammam
Prince Mohammed Bin Abdulaziz International (MED) – Madinah
Entering Saudi Arabia by air on e-visa
The only point to enter Saudi Arabia by road from the UAE on evisa is via the Al Batha border crossing.
You can use e-visa to enter Saudia Arabia overland from the Kingdom of Bahrain via the King Fahd Bridge border checkpoint
Border crossing from Saudi Arabia to Jordan
As Durra border crossing near Aqaba is not on the list, nor the Halat Ammar border crossing on the Amman-Tabouk-Riyadh route is listed you cannot enter Saudi Arabia from Jordan overland. However if I said it is half, feasible it's not totally lost idea. You can leave Saudi Arabia to Jordan via these land border crossings, you're just cannot enter it.
UAE - Saudi Arabia - Jordan
This actually brings a good travel idea to my mind, which is arriving to Dubai taking the bus to Riyadh and then traveling across the whole kingdom leaving it to Jordan overland and then flying home from Amman, Aqaba or from Israel. This seems absolutely feasible from Saudi point of view.
From Jordan point of view, if you cross into Jordan In Aqaba few economic zone, you're even eligible for free visa.
We have detailed article about free Jordan visa here
. There's only one trouble with this free Aqaba visa. You are supposed to leave Jordan via the same border crossing you entered. To me, this is the risk worth taking. Jordan will let you in and upon departure I can't tell you what will happen... or they let you go or will charge you the cost of visa. I did not gain exact information.
The good thing about the expensive Saudi e-visa
The eVisa is expensive, costing over 100 Euro, the good thing is that it is a one-year, multiple entry visa, allowing tourists to spend up to 90 days in the country. So you can keep returning 🙂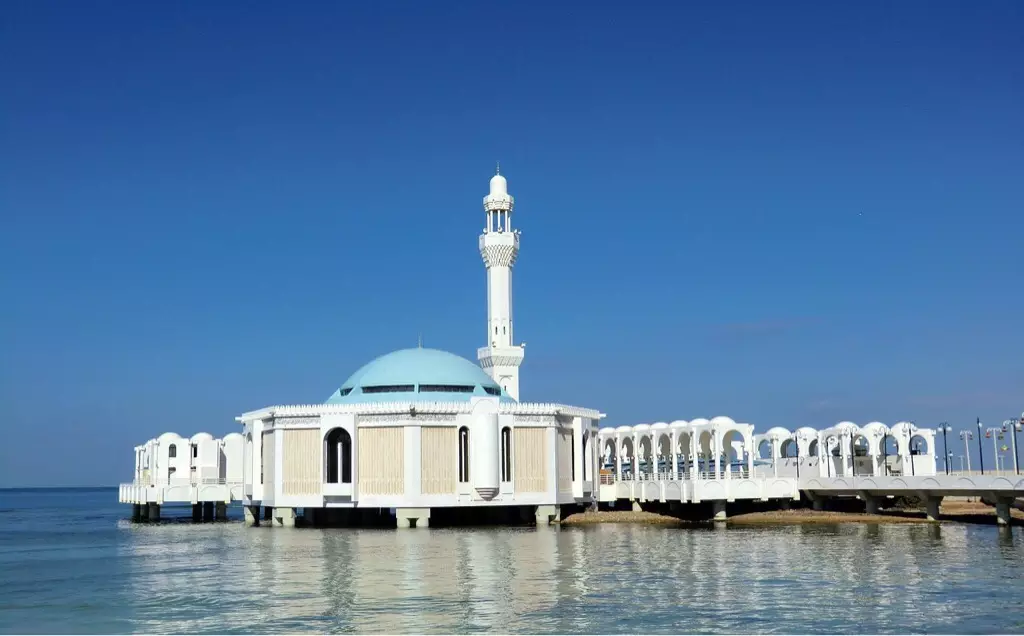 Saudi Arabia evisa entry requirements
Together with a valid eVisa you will need to present following documents to Saudi border officers:
An eligible passport with more than 6 months validity remaining
Evidence of onward travel to another country
The address of your accommodation in Saudi Arabia
When looking at the entry requirements is worth taking into the "evidence of onward travel to another country". If you depart by air, that is easy. If you travel overland, make sure you have a bus ticket out of the country to show.  If you travel by a rented car you might have a trouble on the border might not, this is difficult to judge. Regardless of what your plans are I would suggest that you purchase a bus ticket from Riyadh to Dubai. Whether you use it because it fits your itinerary or you don't and you just buy it because you want to show it at the border as approve of o word transport, I leave it to your discretion.
Can I get bus ticket to/from Saudi Arabia online?
Well, yes you can. So here comes the list of those very usefull links you may need when planning your Saudi adventure:
SAPTCO - is Saudi Arabia bus company that runs busses between Saudi Arabia, U.A.E., Bahrain, Qatar as well as extesive domestic bus route. You can buy tickets online.
Jett.com - is Jordanian bus company that runs busses from Jordan to Saudi Arabia
And once you have made up your mind to go apply for Saudi eVisa here.
Bus from DUbai to Riyadh or Riyadh to Dubai
When traveling in Saudi Arabia, please plan well. The country is huge. For example the journey from Dubai to Riyadh takes 14-18 hours and costs 150 SAR one way or 240 SAR return. Riyadh to Jeddah is another 12-14 hours and price 148 to  184 SAR. SAPTCO buses are comfortable, women and families sit in the front, men in the back of the bus.
Wish you a happy journey
Roland
EagleFlyFree.com