What is the best time to visit Andaman Islands, Lakshadweep Islands and Maledives.
All three Archipelagos are located in the Indian Ocean, so they have similar weather patterns and about the same tourist seasons. For all three, the best time to visit Andaman Islands and other archipelagos is from mid-November until the end of April. This is the time of minimum rainfall and most stable weather. Also it is the time of maximum tourists.
Visiting Andaman Islands, Lakshadweep Islands and Maldives during off-season
Rainfall
Lakshadweep and Maldives are west of the Indian subcontinent, so monsoon arrives to e.g. Ari Atol (Maldives) around May 1st. And you would not believe what it means. When we were there, weather was sunny even till the April 30th. On May 1st black clouds moved in bringing wind and a heavy storm. It was raining every day since. However, do not worry,  it was not raining all the day.
During November in Andaman Islands, you may get a shower every second day, during December and April it rains on average twice a week. Nothing to discourage you from going.
Talking specifically about Andamans weather and best time to visit Andaman Islands: I would suggest to look beyond broad weather to turtle nesting and turtle hatching seasons. Experiencing this nature wonder may be a highlight of your trip. Turtles start to arrive in larger numbers during December and continue so toll February. Taking into the account average 45 days needed for eggs to hatch, most hatchings happen in February and March.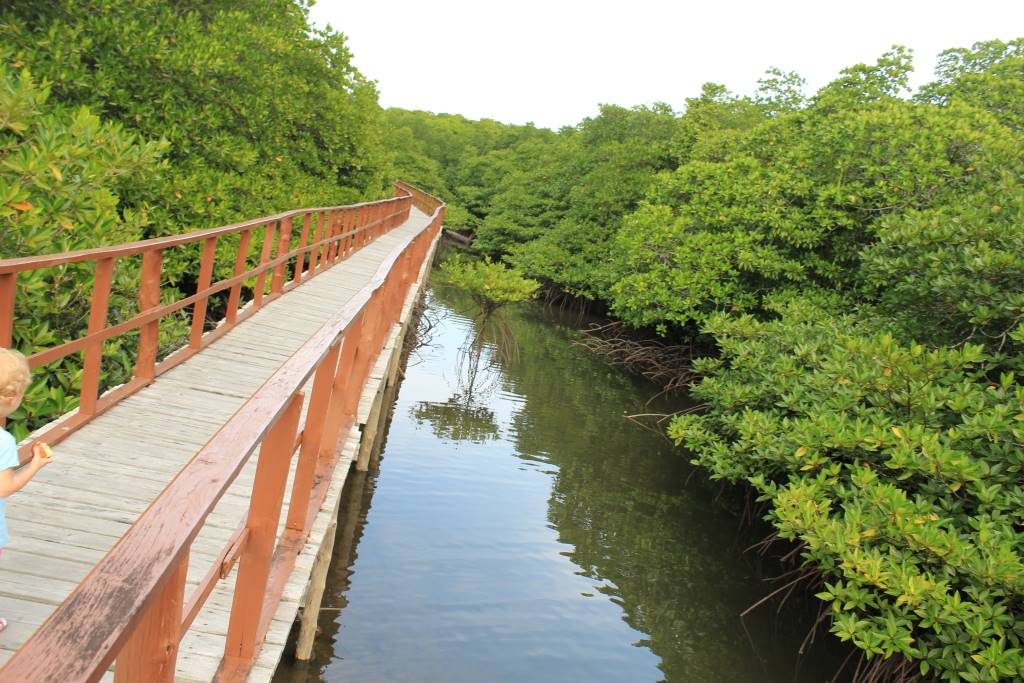 Mangroves at Middle Andaman
Daily temperatures in Andaman Islands, Lakshadweep Islands and Maldives
Unlike Thailand, Cambodia or Myanmar, where it gets warm already in March (35 ° C or over) and hot in June (40 ° C or more), weather on the islands is much more pleasant. On Andamans, for example, the temperature does never rise significantly above 32 ° C.
Transport and accommodation availability in Andaman Islands, Lakshadweep Islands and Maldives
Drawback of visiting Lakshadweep during rainy season is, that many resorts are closed and less transport  options are available. Similar for Andaman hot spots, Havelock and Neil Islands, some accommodations will close for off-season and transport connection will be less frequent. For Lakshadweep this may discourage from going. As for Andamans and Maldives, I would still go even off season.
Sea Sickness
There is no way to avoid sailing while on Andamans, Maledives or Lakshadweep, thus take motion sickness pills from home country or buy them in locally. (Drugs are ten times cheaper in India then in Europe.) Me and my wife, we suffer from motion sickness easily and we can honestly say, that sailing in those archipelagos was quite bad, but we survived. When the ship begins to swing, assume horizontal position quickly.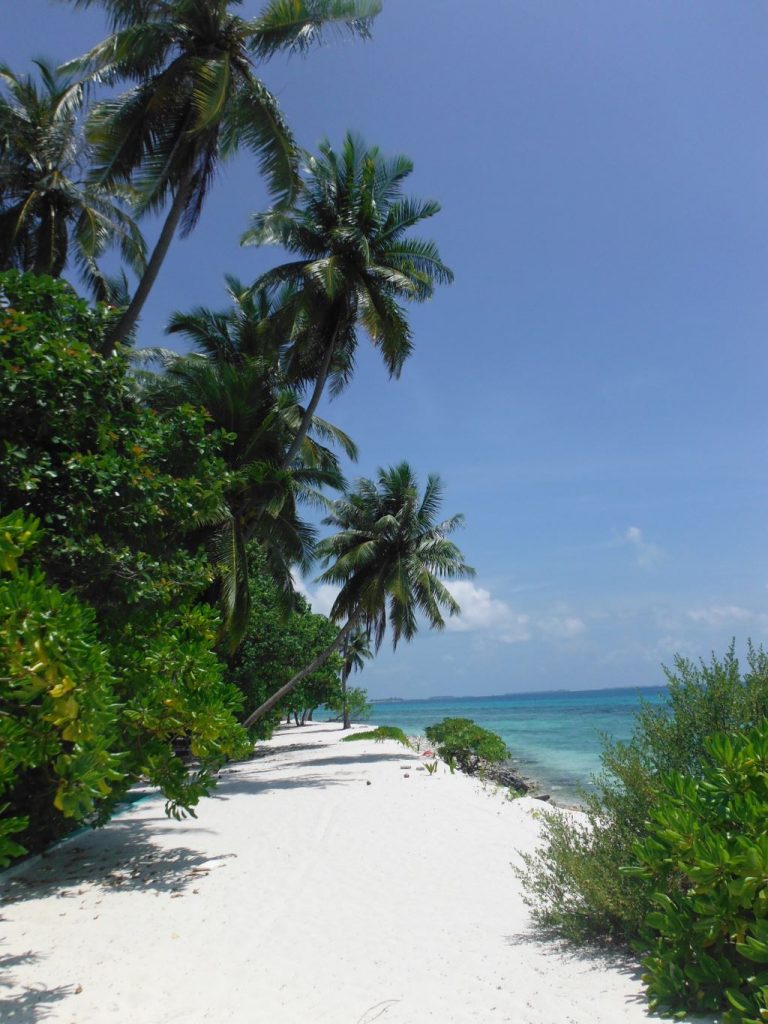 Dhigurah island, Maldives
Conclusion
If you can visit during proper season, do so. Sunny weather and peaceful seas make sense. However feel free to visit Maledives or Andamans, even during the rainy season or hot summer. Yes, it will likely rain every day, but it does not rain all the day. Most of the time the rain comes in one or two  brief, but intensive, showers a day.
Andaman Islands Travel Guide Video Trailer