Andaman Islands - our tip for a travel plan
How to plan a trip to Andaman Islands and what highlights not to miss? There are miles of beautiful beaches that you can enjoy  alone and turtle nesting beaches where you share the beach with turtles laying eggs. There are beautiful jungles waiting for you, with refreshing waterfalls and without dangerous animals to be afraid off. This makes Andaman jungle experience more pleasant, than visiting jungles in Amazon basin or in Africa. And it goes without saying, the underwater world is beautiful.
Now you may be asking yourself: how can I manage to see everything and how much time do I need? Read on, answers are on the way 🙂
3-4 days, extended weekend
If you were in India and wanted to try the Andamans for a long weekend, I would probably say: do not do it! 3-4 days is simply too little time to enjoy the Andamans. You would have a rushed, stressy experience. And that is not what we want you to take back home from these beautiful islands. 
Yet many Indian tourists come here exactly for such a short time. They land in Port Blair, sailing then to Havelock Island, going to the "most beautiful beach in south-east Asia". Here at Radha Nagar beach they will even not swim, buy because they do not know how to swim. They just watch the sunset, make a few selfies to post on FB and go back home. Thanks to these excursions, boats to Havelock is the most touristy island of the archipelago. Accommodation there are often booked weeks ahead, prices unjustifiably high, and attractive places packed with daytrippers. For some visitors, Havelock is a paradise for many it is hell. More in the section about Havelock ... touch / click here
How to Plan a Trip to Andaman Islands for a Week
You will undoubtedly arrive and depart from Port Balir. Here two places stand out as worth visiting. Thus use your day of arrival and departure to visit the Cellular Jail and Ross Island (including transport, count on 3-4 hours on Ross, it is great place).
Stay 3 nights on the Havelock Island to discover the places not visited by weekend trippers. One full day I would dedicate myself to Mahatma Gandhi National Park. The next day, take a bus through the jungle in Jarawa Nature Reserve. In the vicinity of Baratang, savor the mangrooves, visit the Cave and the Parrot Island.
Whether on an extended weekend or a week, your island trip will have to be well organized and scheduled in advance. You will need assistance of local travel agent or ask your accommodation to help you with purchase of tickets for the boat and for permission to go to the National Park, and so on.
(Check out "How to buy boat tickets on Andaman Islands" section for important details.)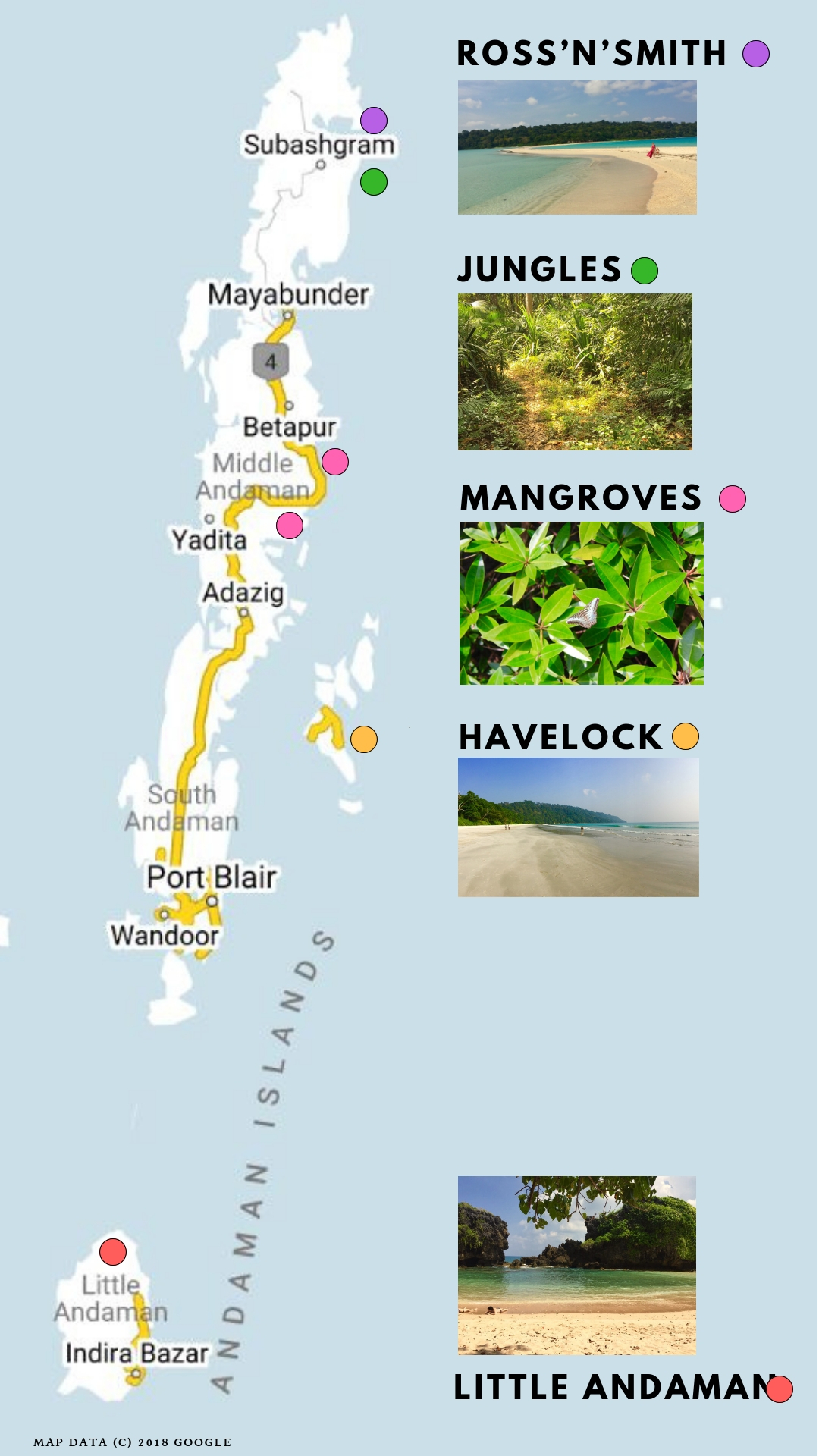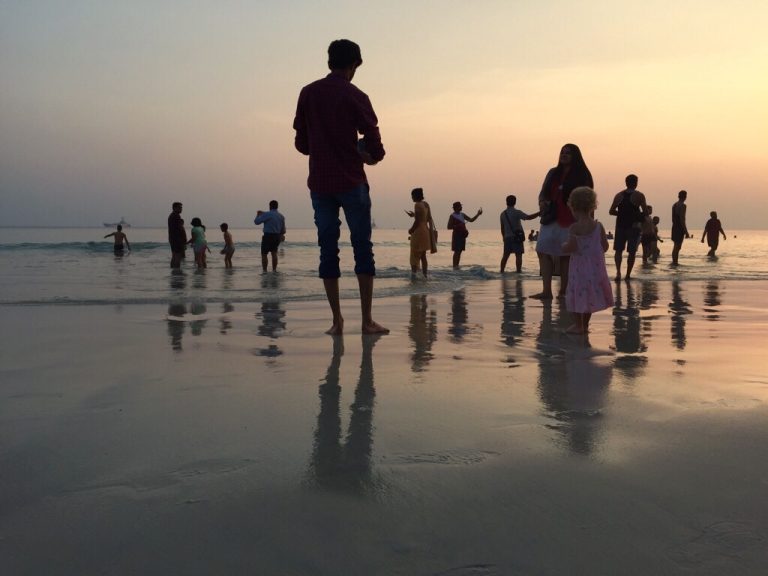 Radha Nagar Beach, Havelock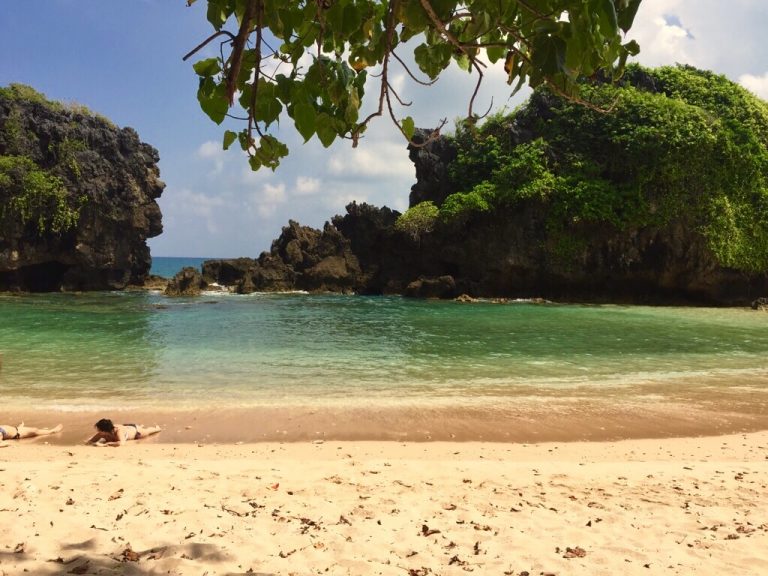 Kala Pathar beach, Little Andaman
How to Plan a Trip to Andaman Islands for Two Weeks
In two weeks, you can manage quite a cool trip. When you cross the jungle of Jarawa reserve (see one week itinerary above), do not waste time around Baratang and continue from Baratang further to the north. Spend two days in mangroves and watch nesting turtles at Dhaninalah (Dhani Nallah beach) and continue north to Diglipur and Kalipur. Take a wonderful march through the jungle on the seashore and climb to the highest peak of the archipelago, the Saddle Peak. Do not miss a trip to the Ross and Smith Islands. It's one of the two places on this planet that I am aware off, where it is possible to walk from one island to the other via connecting sand bridge.
You do not have to climb the Saddle Peak itself (the highest peak of the archipelago), but definitely dedicate one day for a jungle walk heading to the top. The march leads through fantastic rain forest, right on the coast of the ocean. You will walk with jungle on the right side and ocean on the left. It is the most beautiful jungle trail I know. Ocean breeze and tall trees make this jungle walk very easy, cool and pleasant. 
Spend one day playing Robinson on a small, uninhabited Cragy Island. On Kalipur beach you have a chance every night to watch turtles nesting and if you are here at the right time you will see hatched turtles rushing to the sea. Unforgettable! 
All-in-all, reserve at least 4 nights for Digipur and the surrounding area. Or better 5 nights. On the way back, you do not have to suffer 13 hours of bus torture. While returning, you may sail by a night boat from Diglipur or from Mayabunder directly to Port Blair. If you can get a cabin on Coral Queen, do so. See our "Andaman Islands getting around by boat" section for helpful details.
The second option is to take a bus to Rangat. From Rangat, take a boat to Port Blair and get off at Havelock. This way you save at least half a day's travel time needed for Port Blair - Havelock and return. Plus you save time needed to organize your trip. This Rangat - Port Blair boat also anchors on Long island and Neil island, giving travellers a choice of options.
Three weeks and more
Planning a three weeks trip to the Andaman Islands is easier than planning a short visit. More time here gives you better chances to organize things on the spot.
The Rangat - Port Blair ship sails four times a week on Sunday Tuesday and Friday. It stops on Long Island, Streit Island, Havelock and Neil, giving travelers a cheap and convenient way to discover this part of the archipelago.
On Long Island you can definitely visit the beach in Lalaji Bay. A march through the rainforest on Long Island is a good alternative if you did not visit the jungle at Saddle Peak. Long Island is also a good base for visiting North Passage Island and Guitar Island. On our web page, we comment each island destination in details.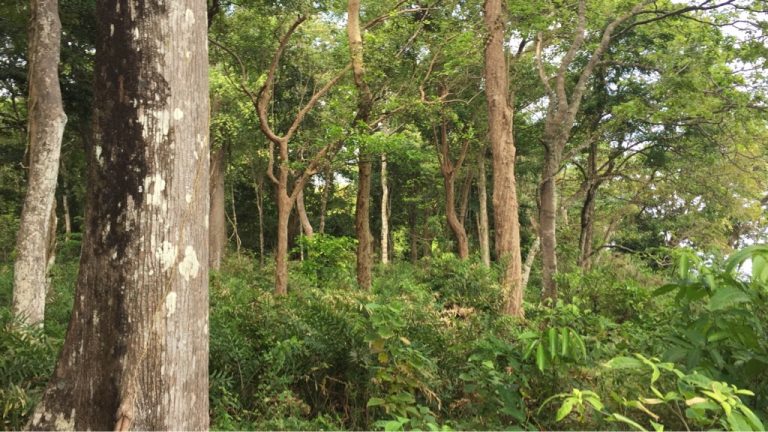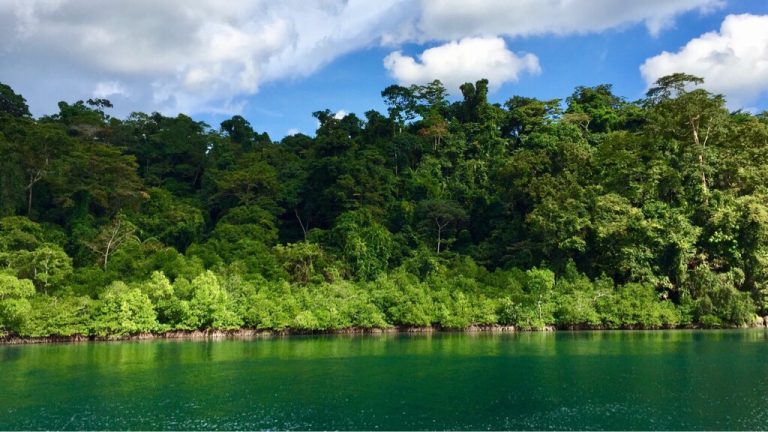 If you have 3 weeks, I would certainly visit Little Andaman. Board the ocean vessel heading south in the evening you boat and at six in the morning you are there. Little Andaman is the southernmost point of this world you can get to. Further south, direction to the Nicobar Islands, the "road" is closed.
Little Andaman has that sensational feel of the end of the world. Beaches completely free, jungle water falls and water reservoirs wait just for you. You probably meet no one while visiting. Enjoy a motorbike along the island's only road and feel the complete freedom to discover the beauty of this island. Connection to Port Blair is 3 to 4 times a week. And best thing about Little Andaman: it is surprisingly inexpensive! Read more about Little Andaman in detailed section about this island.
Andaman and Nicobar Islands guidebook content
How to plan a trip to Andaman Islands and what highlights not to miss? Beaches, waterfalls, marine life. You may be asking yourself: how can I manage to see everything and how much time do I need? Read on, answers are here ...
Ships, buses and helicopters are available on the archipelago. Ships will ferry you between the islands, buses will transport you along the Andaman Trunk Road from Great, via Middle and all the way to North Andaman. But the most attractive option is flying a helicopter. Andaman Islands transport is pretty varied.
Andaman Islands Accommodation is very diverse. Your sleeping options range from bamboo huts with a mattress on the floor to  luxury rooms and cottages.  Prices start from 6-7 € per night for bamboo hut to over 100 € per night for luxury rooms. Read more and avoid overpriced tourist traps on Havelock and Neil islands ...
Is Havelock heaven or hell of the archipelago? Both! This guide, is probably the only place, where you can read about negative things. We do not need to sell any tours or services to you, so we can afford to be always open, straightforward and if needed be, critical.
Guide to highlights / transport / accommodation. The real beauty and the best area of the whole Andaman and Nicobar archipelago, is in the north. Still, not many people make their way this far. Good for you! When you take this little extra effort, you can enjoy the area with little to no tourist in sight.
Little Andaman has that sensational feel of the end of the world. Kilometers of Beaches are completely free of any humans, jungle waterfalls and water reservoirs wait just for you. Enjoy a motorbike ride and feel the complete freedom to discover the beauty of this island. And it is surprisingly inexpensive!
Andaman beaches and nature will enchant you, the traffic will exhausted you and accommodation may be a challenge. In any case the Andaman Islands are worth a visit!