Jordan visa for free and money exchange
Visa to Jordan are one of the most expensive visas in the world, however, you can Jordanian visas for free and save 50 Euro per person. We'll tell you how. Plus we will tell you where to change money, so you do not loose on exchange rates and banking fees.
Change money, Euro, USD or plastic money?
One of the first things a travelers need to deal with after arrival to a new country is getting hold of their local currency. Jordan is no difference.
"Should I use my plastic card for payments and to withdraw money from cash machine or should I exchange my USD or EUR into Jordanian Dinars (JD)?"
Jordan, as a small country with handful of neighbors has pretty teaming cash foreign exchange market. If you collect banknotes, here you will easily find currencies like Syrian Pounds,  Iraqi or Saudi Dinars. Market for exchanging major currencies (Dollars, Euros, Pounds) is fairly efficient. To get the best exchange rate head to any bank or in bigger cities there are money changers.
Your biggest issue, however, is "where to change money at the airport?", right after arrival to the country. In general, money changers at the airports are pure rip-off. They offer either worst exchange rates or highest fees or both. And you do need some local cash to survive the first day or two. In Amman airport, there is a solution to the puzzle.
Should I use Cash or card while traveling to Jordan?
Some readers may ask themselves: "why would I change cash, let's withdraw cash from cash machine". While this solution is the easiest, it is one of the most expensive. You will lose some 5% from the amount withdrawn on exchange rate, even if your bank tells you there are no fees for withdrawal. That rule is valid anywhere in the world. The less developed the country, the higher the loss. Specifically in Jordan, it ATM withdrawal is even worse, as local banks charge 5JD (6Euro, 7USD) per withdrawal. Therefor if you do want (or have to) use ATM, withdraw one large amount to cover cost of the whole stay and avoid repeated withdrawals.
Jordan is not cheap. A couple traveling in Jordan for a 7-10 days will spend some 1000 Euro here, thus saving 5% translates into saving 50 Euro. If you care for such saving, bring USD or EUR cash with you. At the airport, ignore all the money changers and in the arrival hall (after leaving the security area), turn right. You will see the car rental companies first and two banks little bit further to the right. I was surprised that these banks hat very fair exchange rate for USD cash, even for small amounts. Their buying rate for Euro wasn't anything special. Exchange enough to survive till next working day and then exchange more in the town. (Do not forget: weekend here is Friday and Saturday.)
Banks are generally open till 3 pm, branches at large shopping malls can be open till 10pm.
Payment with your card is the second best option. In general paying with card is always much cheaper and banks offer better rates for payments then for cash transactions, e.g. withdrawals. But beware! Some merchants may charge extra fee for card payment. E.g. when you purchase the ticket to Petra by card, they add 2% fee. Petrol stations and supermarkets we visited did not charge any fee.
Let's wrap it up:
Bank or money changer in town pays you 0.80-0.81 JD per 1 Euro
Bank at the airport pays you 0.76 JD per 1 Euro
ATM withdrawal brings you also 0.76 JD per 1 Euro, however minus 5JD per withdrawal and minus any fees your home bank charges.
Paying by card brings you also 0.777 JD per 1 Euro, however some merchants will charge additional fees.
Bank or money changer in town pays you 0.71 JD per 1 USD
Bank at the airport pays you 0.70 JD per 1 USD
USD card transaction will be 5% worse in cash and some 2-3% worse in electronic payments.
Last note: Jordanian Dinar is stable to American Dollar at 0.71 rate and it is reasonable to presume it will stay so. The rate of Euro to JD will depend on movements of Euro to USD. The EURO/JD rates mentioned here are as of early January 2019. Check the actual rate before you depart.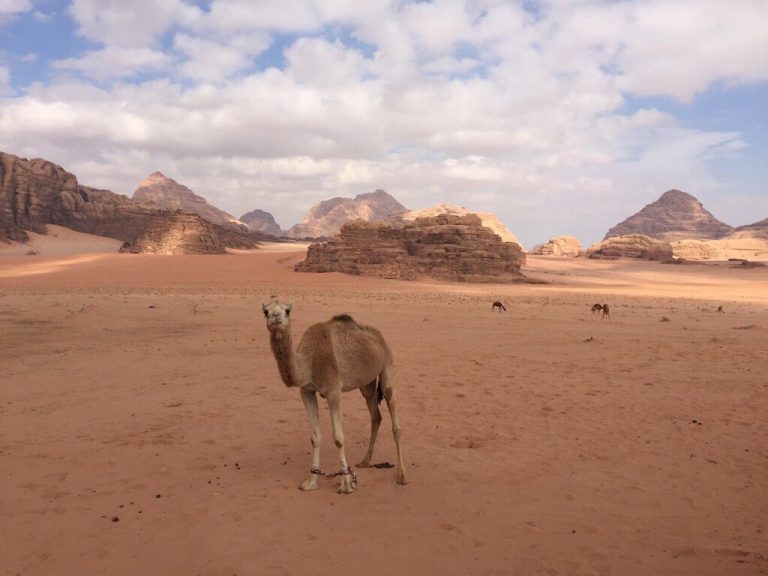 Free visa to Jordan
Most of the travel blogs covering topic of Jordanian visas will recommend you to purchase the Jordan Pass. It is the second best option available. The best is to get the visa completely free. How? There are two options:
One option is available for groups of 5 or more people who use the services of domestic Jordanian travel agency. Such visitors are eligible for free visa to Jordan. As we were group of 4, we did not explore this option further.
You get Jordanian visa for free if you visit Aqaba special economic zone. If you fly info Aqaba airport, reach Aqaba port by ship from Egypt or enter overland from Israel, you get Jordanian visa, on arrival, for free.
Get free visa to Jordan outside Aqaba

Only very few people know, that you are eligible for free Aqaba visa, even if you enter the country thru border crossing other than Aqaba. We tested it at Queen Alia international airport, Amman and it really works. You need to do two things:
1)     Tell the immigration guys you are heading to Aqaba and request free Aqaba visa. Support your prove with hotel reservation in Aqaba.
2)     You are then supposed to reach Aqaba within 2 days and register Aqaba Special Economic Zone Authority (Airport street, Aqaba).
Aqaba Special Economic Zone Authority (Address: Airport street, Aqaba). The immigration department is located at the "B" floor (minus 1 floor) of the building "B". Bring your passports and they will fill in departure cards, which you are supposed to show when departing from Jordan.In theory, if you not have these cards, you are supposed to pay the price of the visa plus a fine of 1,5JD per day. Well, in practice, nobody was interested in our Aqaba departure cards while we were leaving Jordan via Queen Alia airport.
Print or save the card below. It is the backside of the departure card, stating clearly the rights to free visa to Aqaba visitor, regardless of the entry point to Jordan.
Free Jordan Visa Instructions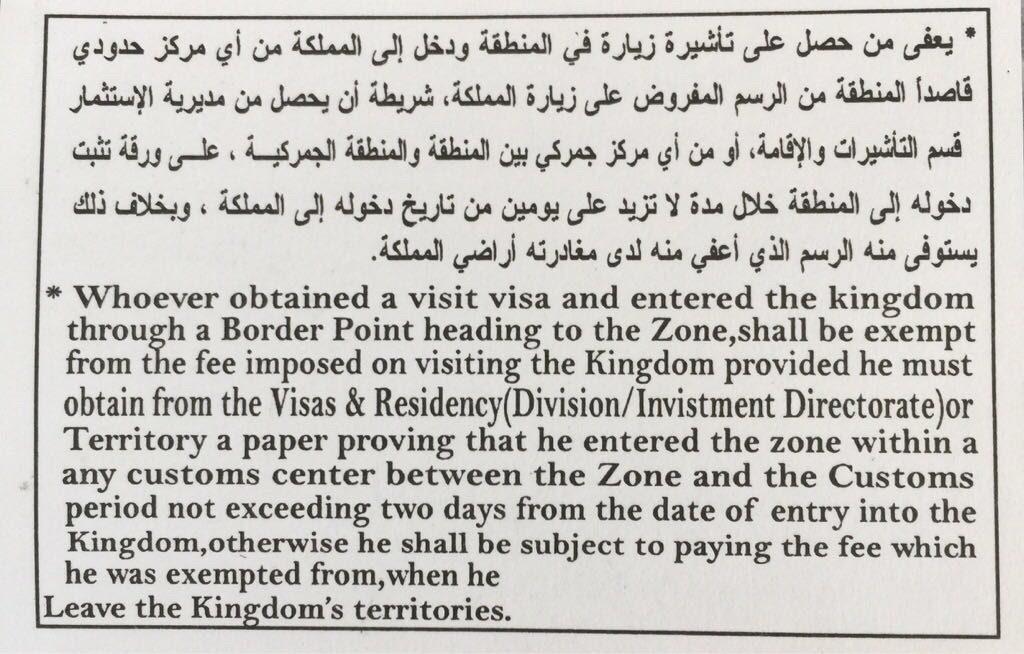 Jordan Pass or free visa to Jordan?
Jordan pass is a visum plus entry ticker to multiple historical highlights of the kingdom, including Petra. When is Jordn pass better value then a free Jordan visa? Mathematcs is simple here: 
Jordan visa  costs 40JD, entry fee to Petra for 2 days costs 55JD. Jordan explorer pass costs 75JD and contains the visa, the 2 days Petra entry and includes also entry permits to handful of othe Jordanian historical and natural sites.
If you do not visit Petra, skip the Jordan Pass

If you do not visit Aqaba and you do visit Petra, the  Jordan Pass is definitely worth it

If you visit only Petra, Jordan Pass will save you 20JD, if you visit Petra and Wadi Rum Jordan pass will save you 25JD. Free visa saves 40JD.

Jordan pass starts to make sense (vis-a-vis the free visa) if you add Jerash and some of the castles into your itinerary, on a top of a "must see" Petra and Wadi Rum
Do not buy Jordan pass to children below age 12. The get all the entries for free.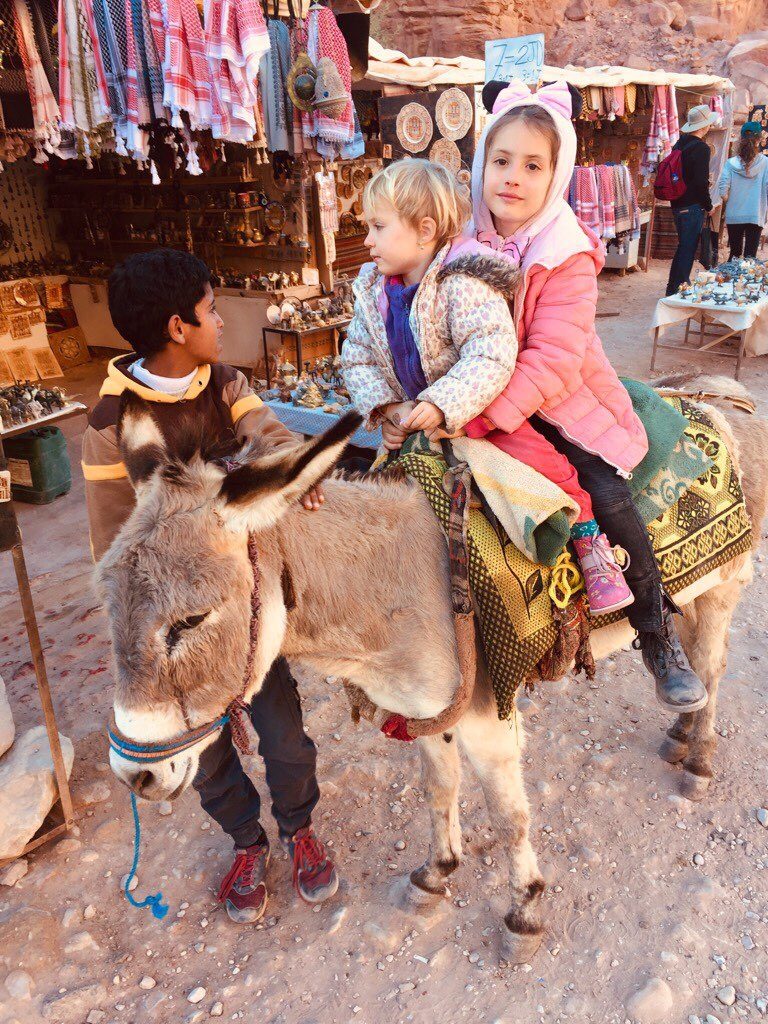 Crusaders' castle Kerak, Jordan
Petra, Jordan